Marti Pellow Leaves Wet Wet Wet After 30 Years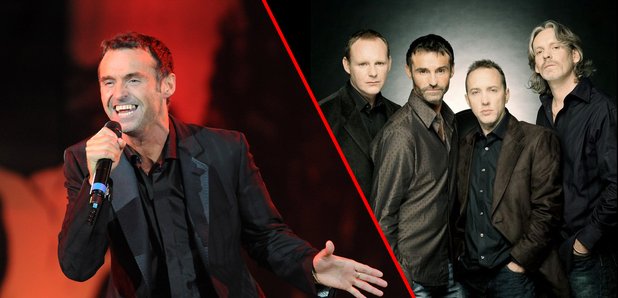 The lead singer of the chart-topping Scottish band is quitting the band to "spend more time on his solo work".
After more than three decades with Wet Wet Wet, Marti Pellow has announced he is leaving the band to concentrate on his solo career as a singer, songwriter and actor.
Pellow previously left Wet Wet Wet in May 1999, and the group then disbanded. However, they reformed in March 2004.
The 52-year-old Scottish singer recently performed three sell-out concerts with Wet Wet Wet to celebrate the 30th anniversary of their debut album, Popped In Souled Out (1987). The band's recent concert at Edinburgh Castle has transpired to be Marti Pellow's final performance as a member.
Speaking to Music Week, he said: "I will be spending more time on my solo work - performing concerts, acting and my own songwriting - as an artist I feel a lot more settled in this world. I have had a great time and loved my career with Wet Wet Wet and to me they will always be the best band in the world."
"When I started in Wet Wet Wet I gave it 100% of my heart and soul and that's what it demands and that is also what the fans demand - and if I can't do that because my focus is elsewhere, then this is not fair on the fans or the rest of the guys in the band."
Pellow has been working on his solo career for some time, including performing on The West End and Broadway. He is currently working on a new stage musical with his long-term music collaborator and producer Grant Mitchell and playwright Jack Bradley.