Michael Bublé Throws Son Noah A Spider-Man Themed Birthday Bash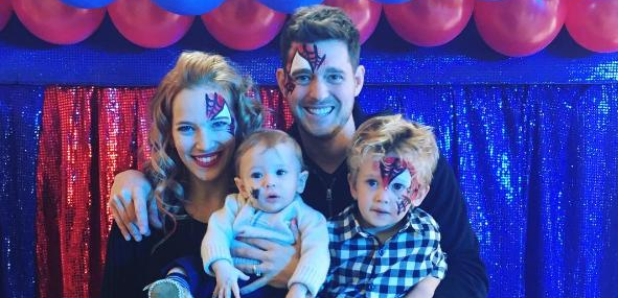 The singer and his wife celebrated their eldest son's fourth birthday with a huge party.
Proud mum Luisana Lopilato took to social media to share details of the party the couple arranged for their son on Saturday.
The youngster, who was diagnosed with cancer last year, was treated to cupcakes decorated with the face of the superhero on top, as well as lollipops, cookies and a giant cake tower.
The room was also decorated with red and blue balloons, a tower replica on the side of the table, spider webs, as well as a giant blow up image of the web slinging movie icon.
Luisana, who is also Mum to 19-month-old son Elias shared an image of the decor on her Instagram account, which she captioned in Spanish.
The translation of the post reads: "Total genius!! "I want more, can I? Haha #superproduction #candybar. (sic)."
However, the 'Feeling Good' hitmaker has remained silent about the party on his online platforms.
And this is not the first time Noah has celebrated his special day with a Spider-Man themed party, as last year the DC Comic was also the main idea for the do, which saw the entire family get their face painted to look like the masked man.
Although Noah has been battling cancer, Michael has revealed his child is "progressing well" following his treatment.
Speaking previously, the Canadian vocalist said: "We are so grateful to report that our son Noah has been progressing well during his treatment and the doctors are very optimistic about the future for our little boy.
"He has been brave throughout and we continue to be inspired by his courage. We thank God for the strength he has given all of us."