Michael Buble Unsure About Baby Clothes
29 June 2015, 12:36 | Updated: 2 November 2017, 15:29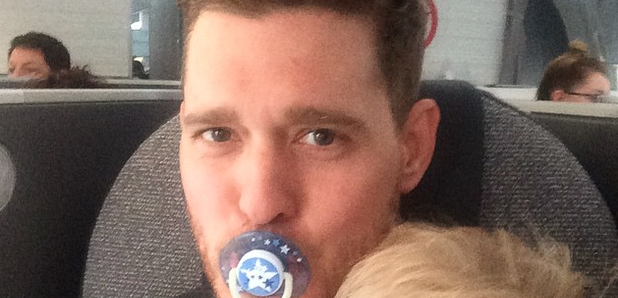 Michael Buble's wife has said how he would 'dress his son in some kind of disguise' if left to his own devices.
Buble's actress wife Luisana Lopilato, 28, was speaking to OK! magazine when she said he's a great father but needs a little help with the practical side of things!
"Every time I go out, I leave everything ready for him," she said. "He only has to warm the water for the baby bottle. I leave the nappies, the clothes Noah has to wear. If I don't do that, the child will go out wearing some sort of disguise!
"As a mother, I prepare everything in advance. I'm so structured in my life and I want everything right and perfect."
Buble, 39, and Lopilato had a terrible shock last week when little Noah, 22 months, was rushed to an Argentinian hospital with scalding burns. Buble was away in America working at the time. However, Lopilato has since thanked fans for their support on social media and said that the toddler is doing okay.