Michael Jackson's Former Chimpanzee Has Found A New (Surprising) Career
29 June 2017, 15:45 | Updated: 2 November 2017, 15:29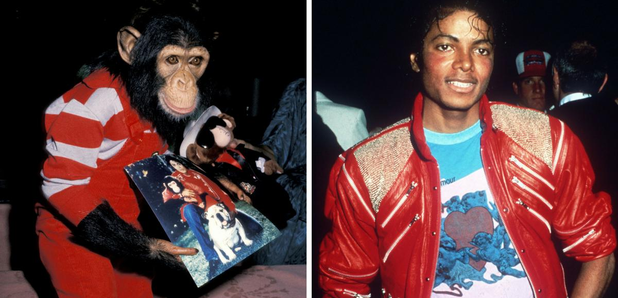 The chimp was formerly a travel companion for Michael Jackson during the '80s.
Michael Jackson's former pet chimpanzee Bubbles has gone from showbiz companion to fully-fledged artist.
The 4.5-foot-tall animal is set to have his artwork put up in an exhibition in Miami and then auctioned for a charity called 'Apes That Paint'.
The common chimpanzee, who was a frequent travel companion of the late star during the 1980s, has developed a passion for painting and will be joined at the exhibition by more than 60 other apes – all raised in the showbiz industry, before being abandoned by their owners.
The proceeds from the event are going to The Center for Great Apes in Florida, where Bubbles has been housed since 2005.