Stevie Nicks Says Mick Fleetwood Has 'Adopted' Harry Styles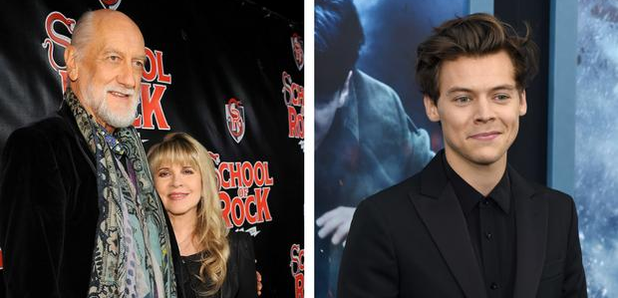 Both members of Fleetwood Mac have formed a deep bond with the former One Direction star.
Stevie Nicks has said that her bandmate Mick Fleetwood treats their pal Harry Styles like his own son.
"[Mick Fleetwood] has always wanted a son, and I think he adopted Harry. It's Harry Styles-Fleetwood now," the 69-year old told media.
Stevie also spoke about her musical collaboration with the 23-year-old – they co-wrote for Harry's debut solo album, and also performed together at a show in Los Angeles earlier this year.
"He called and asked me if I would come and sing at the Troubadour with him. And I'm like, sure I will, but a) sing what? and b) why are you asking me? I know we're friends and everything... And he said, 'because I'm doing this alone and I would just love it if you would come and do this with me'. And I knew what he was saying, it's like, 'it would make me feel better and stronger.'"
Stevie predicts big things for the popstar who also stars in blockbuster movie, 'Dunkirk' directed by Christopher Nolan.
"I believe in Harry Styles. I think he's really good. I think he's funny, I think he's a good actor. I think he has the world at his fingertips and he's going in the right way. And I'm really happy for him and I'm glad to be a part of that."