Mick Jagger: I Have The Moves Like James Brown!
21 November 2014, 11:31 | Updated: 2 November 2017, 15:29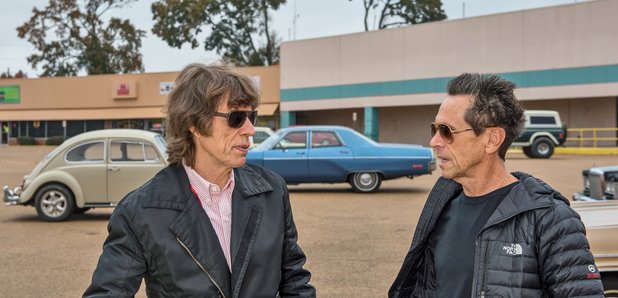 Sir Mick Jagger has said he used to do "very bad imitations" of James Brown.
The Rolling Stones singer has co-produced the new James Brown biopic Get On Up, which is released today. Jagger said taking part in the project was an obvious choice, as he's always been in awe of the late funk star.
"I tried some of his moves," Jagger told The Sun of his early career. "I did very bad imitations but they were fun.
"You're in this phase of your career when you're 19 or 20 when you're basically doing cover versions and copying other people. Everybody did it and, if you got any good, you evolved your own style."
Jagger's also happy to confess he couldn't pull the moves off, but they helped him find his own stage presence.
Jagger also wants to show the huge impact Brown had on music. The 71-year-old star believes Brown sometimes gets overlooked, but if people really listened to a lot of modern songs, they'd hear his impact.
"It ripples still. In the early days of hip-hop when nobody cared about sampling, every record had a James Brown scream on it," he claimed.
"Afrika Bambaataa [pioneering American DJ] lionised him for a new generation. Everyone in that world knows Brown is considered one of the early groove masters.
"The Funky Drummer riff [from a 1970 song] was taken by lots of hip-hop artists, both young and old.
"Hip-hop artists are getting old! Not quite as old as me, though!"
Jagger is also involved in a film about Elvis Presley. The star joked he's been "pigeonholed" thanks to Get On Up, but he's happy to get involved because he loves Elvis so much.
Watch the trailer for Get On Up below: