Mick Jagger: 'I'm Not Thinking About Retirement'
8 April 2015, 11:46 | Updated: 2 November 2017, 15:29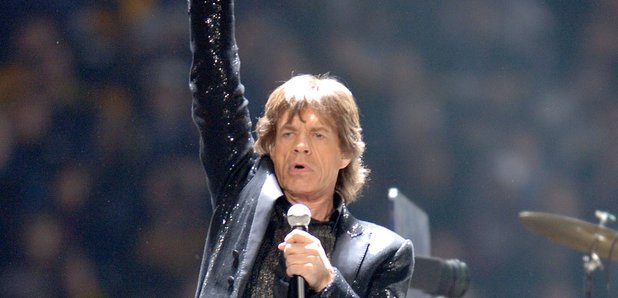 The Rolling Stones frontman has said he is keen to record a new album with the band.
Mick Jagger has said that he is not considering retirement and that he hopes to record a new Rolling Stones album in the near future.
Band frontman Jagger was asked about his future plans by Rolling Stone following the news that the band will tour the US later this year.
Jagger denied any suggestion that he might consider a step away from the band: "Nah, not in the moment. I'm thinking about what the next tour is. I'm not thinking about retirement. I'm planning the next set of tours, so the answer is really, 'No, not really.'"
Jagger also said that "It would be very nice" to make a new album with the band and adding that he has "got a lot of new songs" from the past two years. "I've done really good demos for all of them, which I would love to record. So, let's hope so," he added.
Jagger also added that should the Rolling Stones not record the belated follow-up to 2005's 'A Bigger Bang', he'll make a solo record instead.
He admitted: "I'd love to record a Stones album. If that doesn't happen, then yes. That's a truthful answer. I've got songs that would be great for the Stones, and I've got songs that wouldn't be perfect for the Stones."
The group go on tour in May, June and July. The band start in San Diego on May 24. They have suggested that they could play 1971 album 'Sticky Fingers', which is being re-released at the end of May in deluxe and super-deluxe editions containing unreleased bonus tracks, in full during the dates.
Watch the Rolling Stones perform 'Satisfaction' below: