Online Petition Started To Stop Phil Collins
5 November 2015, 11:13 | Updated: 2 November 2017, 15:29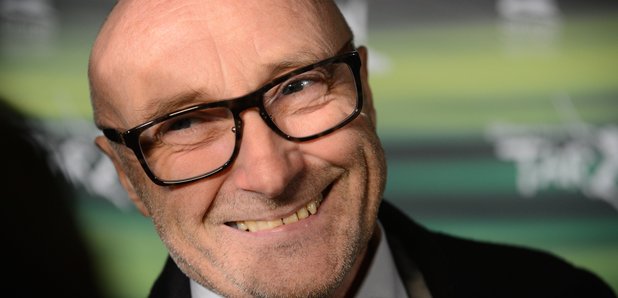 It seems not everyone is happy about Phil Collins coming out of retirement.
Last week Phil Collins told Rolling Stone that he was "no longer retired" and his fans worldwide rejoiced.
However not everyone is happy.
An online petition called 'Phil Collins must be stopped' was started and it began to get signatures from all over the world.
The reason given for the protest is that "There is far too much suffering in the world as it is."
Surprisingly, not everyone is a Phil Collins fan.
One angry signer wrote that "Phil Collins has ruined enough music. He must be stopped. Future generations should be able to live Phil Collins free."
Phil's last album of new material, 'Testify' released in 2002 was his lowest ever charting album reaching number 30 in the US albums chart and 15 in the UK, with none of the singles becoming hits for the singer.
Let's not forget however, that Phil is one of the best-selling artists of all time having sold more than 150 million albums worldwide, and won seven Grammy awards and six BRIT awards.
We hope that Phil does go ahead with his plans to release new music, against all odds.
You can see the petition here, but please don't sign it...just in case!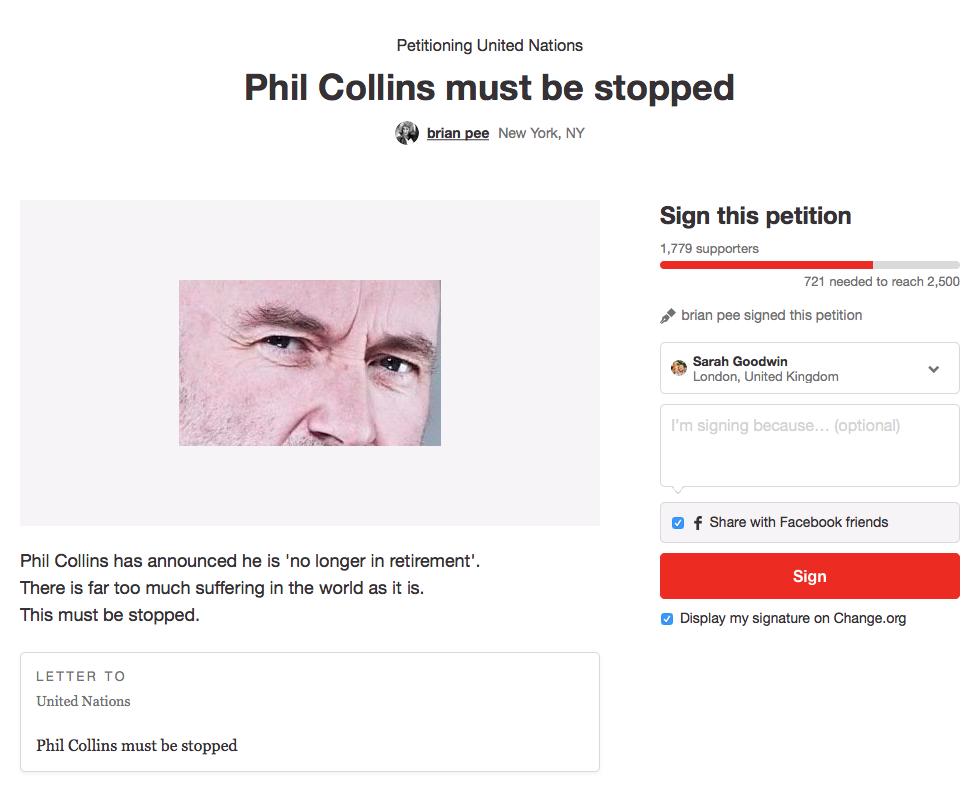 Phil Collins: "I Am No Longer Retired."