These 'social distancing' album covers by Queen, Beatles and more are brilliant
27 March 2020, 10:54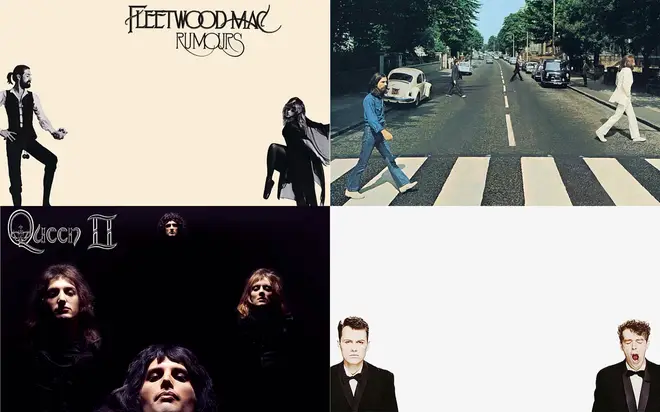 Classic album covers by Queen, The Beatles, Blondie and others have been reimagined to raise awareness for the need to practice social distancing during the coronavirus pandemic.
A new project has seen updated covers of famous albums, but with the band members moving further away from each other.
Titled 6 Feet Covers, it comes from company Activista Los Angeles, which describes itself as being "committed to social, economic or cultural change through the power of our ideas."
They have been sharing their designs on Instagram, including new album covers by the Beatles (Abbey Road), Queen (Queen II), Blondie (Blondie), U2 (The Joshua Tree), and Fleetwood Mac (Rumours).
There's even more on their website, where you can also see reworked artwork for Simon & Garfunkel's Bookends, The Beach Boys' Surfer Girl, and the Pet Shop Boys' Actually.
The project is to "raise awareness about the importance of staying at least 6 feet away from each other, to stop the spread of Coronavirus.
"Social distancing is the new normal and it will be for a while. 6 feet or 1.8 meters is the distance that experts recommend we keep between each other. We will rock again soon. Just remember to keep the 6 feet distance. It will save lives."