Aretha Franklin's family say pastor's funeral eulogy was 'distasteful and offensive'
4 September 2018, 12:26
The Rev Jasper Williams Jr said black America was losing its "soul", and described children without a father as "abortion after birth".
Aretha Franklin's family criticised the closing eulogy at her funeral, describing it as offensive and distasteful.
"He spoke for 50 minutes and at no time did he properly eulogise her," said the late singer's nephew Vaughn Franklin.
He added that his aunt did not choose the American pastor to speak at her funeral.
The family selected Williams, as he had spoken at other family memorials, such as the funeral of Franklin's father, the minister and civil rights activist CL Franklin.
"We feel that Rev Jasper Williams, Jr used this platform to push his negative agenda, which as a family, we do not agree with," the family said in a statement.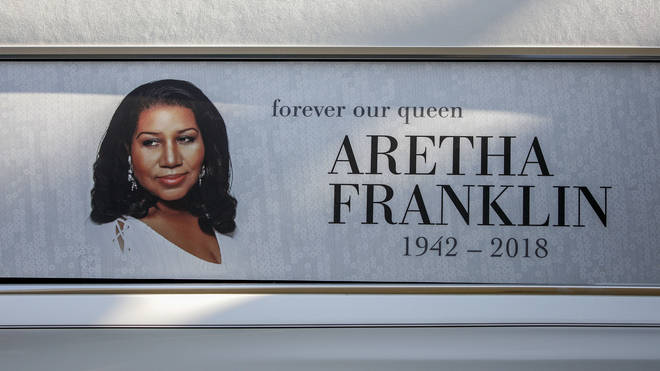 The pastor delivered a fierce sermon, which received a mixed response in the church on Friday (August 31). Some of the congregation were heard whispering: "Talk about Aretha!". However, others gave the speech a standing ovation.
Many people said that his comments about single parent families were particularly offensive, as Franklin had raised four children by herself.
Stevie Wonder, who performed immediately after Rev Williams' eulogy, also addressed his comments, saying: "We need to make love great again because black lives do matter. Because all lives do matter."
"I understand it," Williams has said about the Franklin family's comments. "I regret it. But I'm sorry they feel that way."
"I'm sure much of the negativity is due to the fact that they don't understand what I'm talking about," he added.
"Anybody who thinks black America is all right as we are now is crazy. We're not all right. It's a lot of change that needs to occur. This change must come from within us.
"It is ludicrous for the church not to be involved. The church is the only viable institution we have in the African-American community. We must step up and turn our race around."
Vaughn Franklin said the speech had "caught the entire family off guard," as they had not discussed the eulogy in advance with the pastor.
"It has been very, very distasteful," he said.