New Beatles box set will feature all their vintage Christmas messages to fans
4 November 2017, 14:00 | Updated: 15 November 2017, 10:01
A brand new, limited edition box set of all The Beatles' 'Christmas Records' are to be released in December.
The collection will feature all seven special festive recordings the band recorded and mailed out to members of their fan club - known as 'Beatles People' - from 1963 to 1969.
Each recording had a "jolly Christmas message" that was recorded by the Fab Four, and these recordings have now been newly-pressed on a rainbow set of seven-inch singles for a new Christmas Records box set.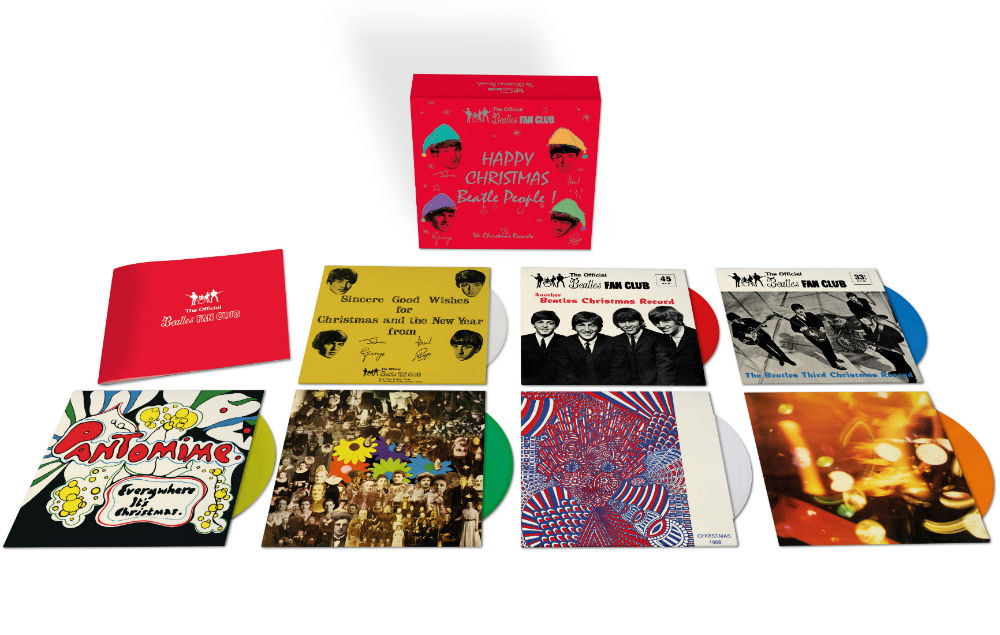 Each vinyl single will have its own original flexi-disc sleeve artwork, and the box set will also contain a 16-page booklet, which includes recording notes and reproductions of the fan club's 'National Newsletters' which were mailed to members at the time.
Also released on December 15, will be a deluxe version of The Beatles' iconic 1967 album Sgt Pepper's Lonely Hearts Club Band, as well as two further vinyl releases of the album's 2017 stereo mix.
Listen to a clip from one of the Christmas Recordings below: