Who is Cedric Neal? Meet The Voice star and actor from Brighton
29 March 2019, 16:53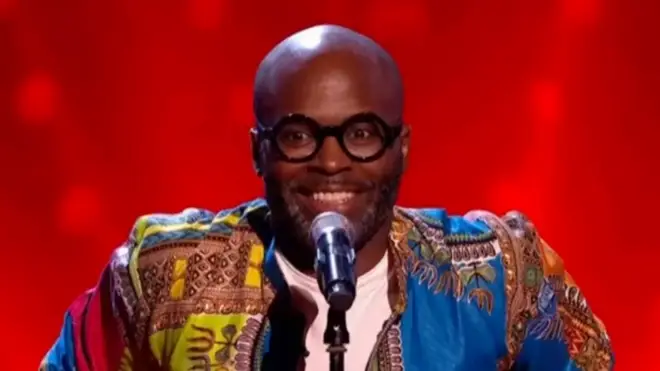 Cedric Neal has impressed The Voice judges and viewers alike thanks to his soulful voice and loveable personality.
Here's everything you need to know about the Stevie Wonder fan from Brighton:
Who is Cedric Neal and what is his age?

Cedric Neal's 'Higher Ground' | Blind Auditions | The Voice UK 2019

Cedric Neal is a 43-year-old from Brighton, and is currently appearing as a contestant on The Voice UK in 2019.

He has previously had small acting roles in TV shows including Friday Night Lights, Jerry Bruckheimer's Chase and The Good Guys, and the comedy film Lost In London.

He's also appeared on the West End in Mowtown The Musical as Berry Gordy.

In 2018, he also starred in the revival of the musical Chess as The Arbiter, alongside Michael Ball and Alexandra Burke.

How has he done on The Voice so far?

Cedric Neal's 'Bridge Over Troubled Water' | The Knockouts | The Voice UK 2019

Cedric sung 'Higher Ground' by Stevie Wonder in his blind audition.

All four judges turned round for Cedric, and he chose Sir Tom Jones as his coach.

In the Battle Rounds, he took on singer Mike Platt on the song 'Jumpin' Jack Flash', and won.

Then, in the first knockout round, he advanced to the next round after singing 'Bridge Over Troubled Water'.

Why did he apply for The Voice?

Cedric told The Stage: "The journey came about, like most things do in my life, as a result of musical theatre.

"One of the vocal coaches for the programme saw me in Motown the Musical at the Shaftesbury Theatre and called me up to ask if I'd be interested in auditioning.

"Before that, I was very much one of those people who said I would never do a reality competition show. But when I got the call from The Voice team, it just came at the right time in my life where I felt like I had nothing to prove and everything to share.

"It's been intense, scary, exciting and validating. But most of all it's been worth it."