Watch Celine Dion sing 'You're the Voice' with John Farnham live in Australia - video
9 August 2018, 10:16 | Updated: 10 August 2018, 10:10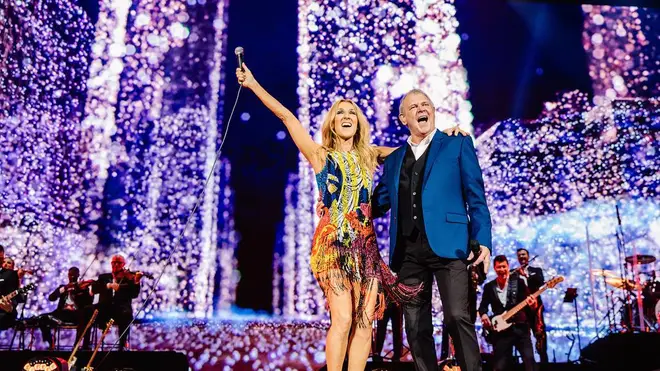 Now THIS is what you call a power ballad!
Celine Dion brought out a surprise guest at her show in Australia this week. His name might not be massively familiar to us outside Down Under, but his biggest song definitely is: 'You're the Voice'.
The superstar invited the Aussie on stage at her show in Melbourne's Rod Laver Arena to sing a duet of his classic song. Watch it below:
Celine Dion- Duet with John Farnham- You're The Voice- Melbourne Rod Laver Arena- 8.8.18- Live
Celine has been performing the 1986 song each night since she kicked off her Aussie tour on July 27, but for this show, she requested the man himself to join her on stage.
She even brought out a handful of bagpipers to perform with her and 69-year-old Farnham.
"This is a dream come true for me," she told him after their duet. "I have been singing along to your videos on YouTube for more than 20 years. The charismatic person you are, the energy you give, it is contagious."
"It's been a dream for me to get just a little closer [to you] than YouTube. But I never could dream of having this moment happen tonight," she continued.
"I love you so much. You're more than an inspiration. I want to thank you for your talent, for sharing it with the world."
Watch the original video to John Farnham's classic below:
John Farnham - You're the Voice