Cher reveals ABBA covers album tracklist after Mamma Mia 2 role
27 July 2018, 16:57 | Updated: 30 July 2018, 11:56
She truly caught ABBA fever...
Cher has revealed that she has already recorded an album of ABBA cover versions, following her appearance in musical film Mamma Mia! Here We Go Again.
The 72-year-old pop icon appears in the film as the mother of Meryl Streep's character Donna (despite Meryl being just three years younger than her in real life).
In the movie, Cher sings a couple of ABBA classics including the ballad 'Fernando' with actor Andy Garcia.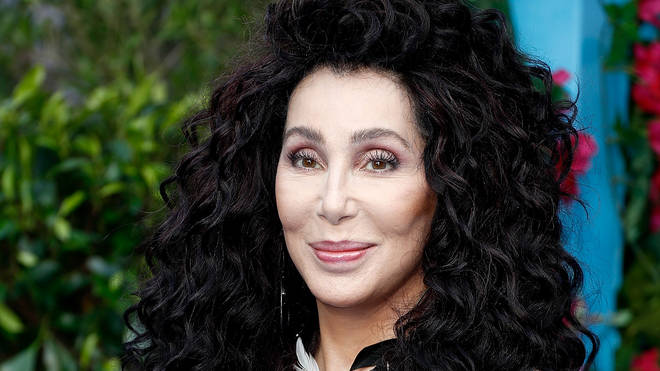 She teased the tracklist on Twitter, revealing she will cover the likes of 'Dancing Queen', 'The Winner Takes it All' and 'One of Us'.
SONGS
1.WATERLOO
2.GIMME,GIMME
3.DANCING👑
4.CHIQUITITTA
5. NAME OF THE GAME
6.MOMMA MIA
7. ONE OF US
8.WINNER TAKES IT ALL
9.SOS
10.⁉️

— Cher (@cher) July 25, 2018
Speaking to the Today Show Cher said: "After I did 'Fernando' [in the film], I thought it would be fun to do an album of ABBA songs, so I did!
"It's not what you think of when you think ABBA, because I did it in a different way."
Cher has yet to reveal any more details about the project.
Mamma Mia! Here We Go Again is released at UK cinemas on Friday (July 20).