What happened to Climie Fisher?
10 January 2020, 13:00 | Updated: 10 January 2020, 13:01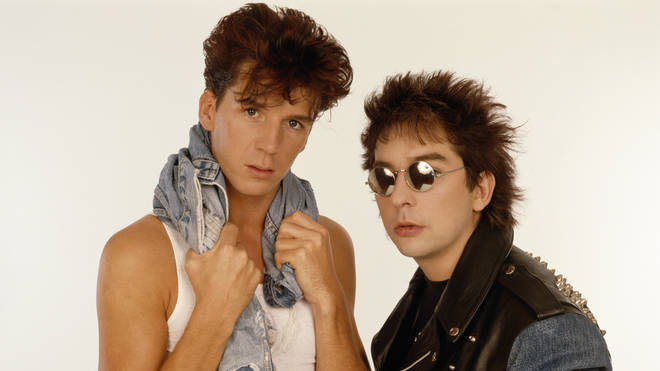 Climie Fisher rose to stardom in the mid-1980s thanks to their infectious pop tracks.
After scoring international hits with 'Love Changes Everything' and 'Rise to the Occasion', their star soon faded.
But what did the duo do next? Here's a look back:
Who were Climie Fisher?

Climie Fisher featured singer Simon Climie and former Naked Eyes keyboardist Rob Fisher.

The duo met at the iconic Abbey Road Studios, where they were booked into the same demo session.

After quickly hitting it off, including bonding over their love of The Beatles, they decided to form a group together.

What were their biggest hits?

Their first album, titled Everything, was charted at number 14 in the UK.

It contained the singles 'Love Changes Everything' (#2 UK) and 'Rise to the Occasion' (#10).

However their second, Coming In For The Kill, wasn't as successful and stalled at a disappointing number 45.

Their last top 40 hit was 1988's 'Love Like a River' (#22).

What happened next?

Climie Fisher (Simon Climie left, Rob Fisher right). Picture: Getty

The band split up soon after the release of their second album.

Fisher later co-wrote Rick Astley's song 'Cry for Help'. He also contributed as a songwriter to Astley's albums Free and Body & Soul (1993).

Fisher sadly died on August 25, 1999, during surgery for bowel cancer, aged just 42.

Before the band, Simon Climie had co-written the George Michael and Aretha Franklin hit 'I Knew You Were Waiting (For Me)' in 1986.

He also worked as a producer for artists such as Louise, MN8 and Five Star, and as a songwriter and musician for Eric Clapton.

He has also worked with Michael McDonald on his Motown albums, and produced the 2009 album by American Idol winner Taylor Hicks.