David Bowie's original lyrics to 'Starman' have been found, and they're quite different
24 October 2017, 09:48 | Updated: 2 November 2017, 15:29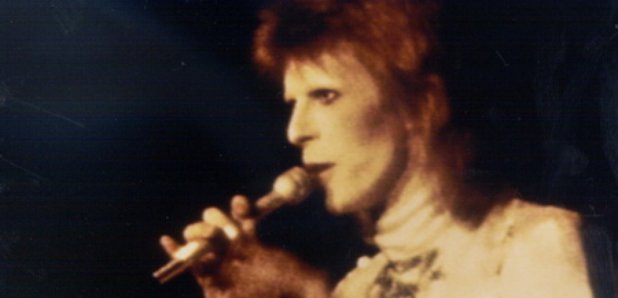 We all know and love David Bowie's 'Starman', and we easily know all the words (which comes in handy at a karaoke session).
But did you know that the lyrics to the iconic 1970s anthem were slightly different when Bowie first wrote it?
A new document containing the drafted lyrics to the song is expected to sell for over £4,000 at auction.
Although it is unsigned, it is being sold with a letter of authenticity confirming that the lyrics were written by Bowie.
Written in black ink, the 'Starman' title is underlined and in block capitals, and the lyrics have a few noticeable differences.
In the first verse, one line reads: "Some cat was layin down some rock 'n' roll, 'lotta soul, he said'." It was eventually changed to: "Some cat was layin' down some get it on rock 'n' roll, he said."
Another difference is in the same verse, when the line: "Came back on a wave of phase" became "Came back like a slow voice on a wave of phase haze".
Measuring at 10.75 inches by 7.5 inches, it offers Bowie fans a special insight into his creative process, at the height of his Ziggy Stardust powers.
Anyone got a spare £4,000 knocking about?