Ed Sheeran has broken his arm while out cycling
16 October 2017, 11:47 | Updated: 2 November 2017, 15:29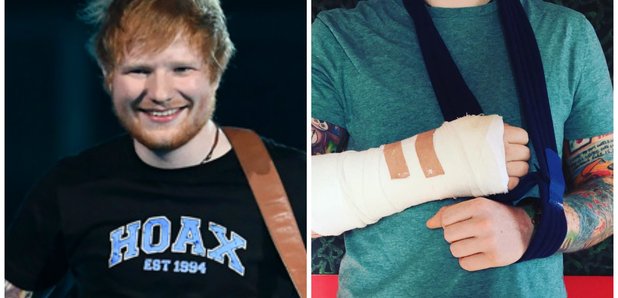 Popstar Ed Sheeran has been involved in a car accident while out on his bike.
The 'Shape of You' singer has revealed on his Instagram that he broke his arm in the collision, but is now recovering.
He said: "I've had a bit of a bicycle accident and I'm currently waiting on some medical advice, which may affect some of my upcoming shows. Please stay tuned for further news. Ed x".
Ed is scheduled to head out on an Asian tour from October 22, and it remains to be seen whether his apparent injury will have any significant impact.
Last week, Ed Sheeran's number one single 'Shape of You' went five time platinum in the UK, when counting both streams and purchases. The song has been streamed 224 million times and downloaded nearly 765,000 times since its release on January 6, 2017.