Ipswich hospital launches review after staff asked patient Ed Sheeran for selfies
9 April 2018, 15:23
Ipswich Hospital has opened a review into how it deals with "high-profile" patients, after Ed Sheeran's visit to the hospital last October.
Ed Sheeran was admitted to the hospital after breaking his right wrist and left elbow in a cycling accident.
It has been reported Ed was asked for several selfies and autographs by some hospital staff while there as a patient.
A spokesperson for Ipswich Hospital has said that a review into the hospital's care of "high-profile" patients was launched in November. However, they added that the review had already been due to take place.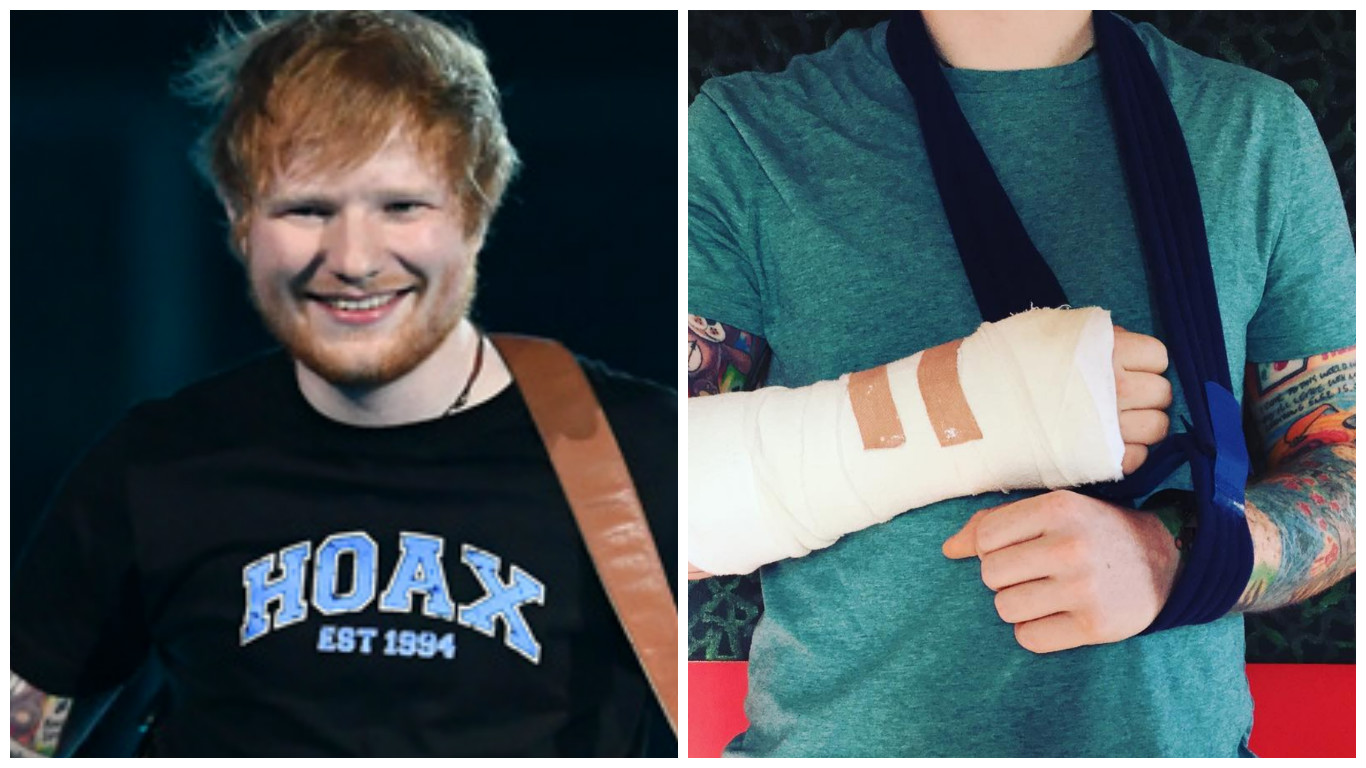 The review covered "confidentiality, privacy of the patient and their loved ones and practical considerations".
Ed had to cancel a number of tour dates last year due to the injuries.
Meanwhile, Ed has covered Sir Elton John's classic song 'Candle in the Wind' for a tribute covers album.