An Icelandic newspaper accidentally reported that Ed Sheeran was dead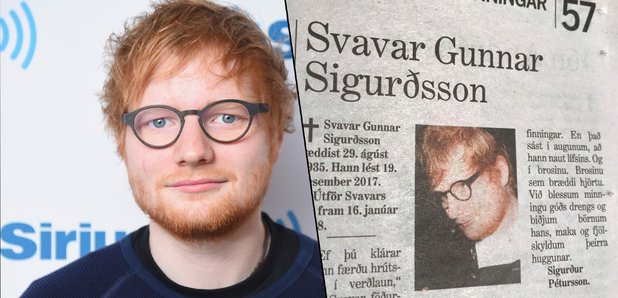 Icelandic newspapper Morgunbladid accidentally featured Ed Sheeran's face beside an obituary for a mechanic.
An Icelandic newspaper has accidentally misprinted a picture of Ed Sheeran's face next to an obituary, implying to the non-Icelandic speakers among us that the 27-year-old singer from Suffolk had passed away.
Do not fear - the 'Castle on the Hill' singer is still alive, well and still engaged to his long-term girlfriend Cherry Seaborn.
The incorrect image was printed beside the obituary of Svavari Gunaari Sigurösson, an 82-year-old mechanic who had moved to Sweden to work with Volvo.
It is not yet known how the mix-up occurred, nor what the singer and Sigurösson's family think of the mishap.
Image: @oskpeturs