Elton John announces two farewell UK tour dates - here's how to get tickets
7 September 2018, 00:01 | Updated: 17 October 2018, 12:21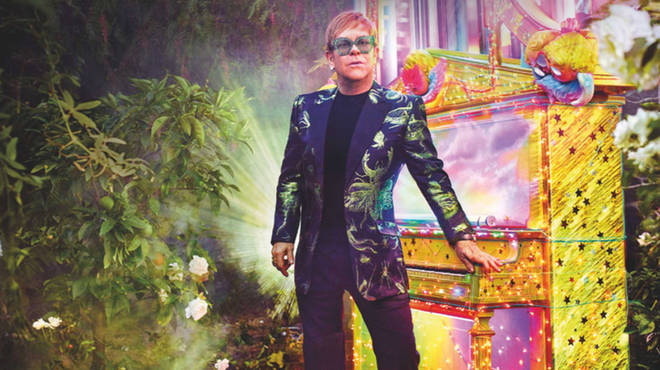 It's the most epic farewell tour of all time, and it's coming to the UK.
Sir Elton John has announced two UK dates for his Farewell Yellow Brick Road tour in 2019, with more still to come.
The Rocket Man will play at:
June 2019
9th - The 1st Central County Ground, Hove 15th - Cardiff City Stadium
Tickets for the tour dates will go on sale next Friday (September 14).
In January 2018, Elton John revealed that he will retire from live performance after an epic tour titled the 'Farewell Yellow Brick Road' tour.
Sir Elton first played at the home of Sussex Cricket 12 years ago, and this will be his third visit to the 1st Central County Ground.
His final show in Wales will be his 10 visit to the capital, and his 14th visit to the country. He first performed in Cardiff in 1976, playing two nights at the Capitol Theatre.
Elton said: "I want to thank my extraordinary fans for their overwhelming support throughout my career and especially their interest in being there to celebrate my final Farewell Yellow Brick Road Tour.
"I am so excited for the start of the tour and can't wait to see everybody on the road."
He added: "I am very happy to announce the launch of my UK Farewell Yellow Brick Road Tour with concerts in Hove and Cardiff.
"The audiences in the south coast and Wales have always been some of the most welcoming and exciting I have played in front of over the past 42 years and the band and I are so excited to say goodbye in the most fantastic way. It's going to be amazing!"
Elton previously announced the tour at an event in New York's Gotham Hall, saying: "My life has changed, my priorities have changed and my priority now is my family."
Speaking to The Guardian, Elton said that his children and family were a key factor in his decision: "We had taken them around everywhere when they were little, because they were very portable.
"But then they weren't so portable and we had to have a big discussion about what I wanted to do with my life, the children and my career. And I said I'd like to end with a big tour and spend the rest of my life with my children."
Elton is expected to play a long list of his greatest ever hits, from 'Your Song' to 'Candle in the Wind' to 'Saturday Night's Alright for Fighting'.