Elvis Presley's used paper cup from 1956 is being sold online
18 January 2018, 16:49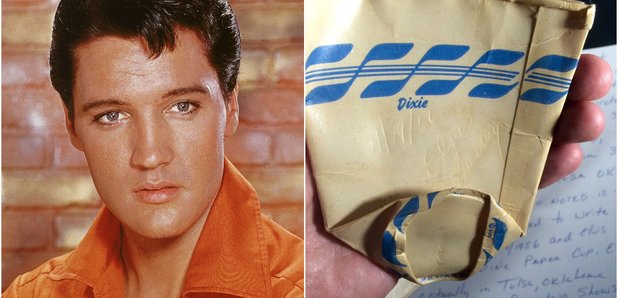 Have you ever wanted to own genuine Elvis Presley DNA? Well, now you can...
A paper cup Elvis once drank from has gone up for sale on eBay.
The King is said to have taken a few sips from the Dixie beverage holder after his concert in Tulsa, Oklahoma in 1956.
The item has already attracted bids well over $1,000 at the time of writing, with three days still to go in the online auction.
The advert states: "You are bidding on an AUTHENTIC Dixie Cup that Elvis Presley drank from on 19 April 1956 at 10:30am at the corner of 3rd and Boston in Tulsa, Oklahoma.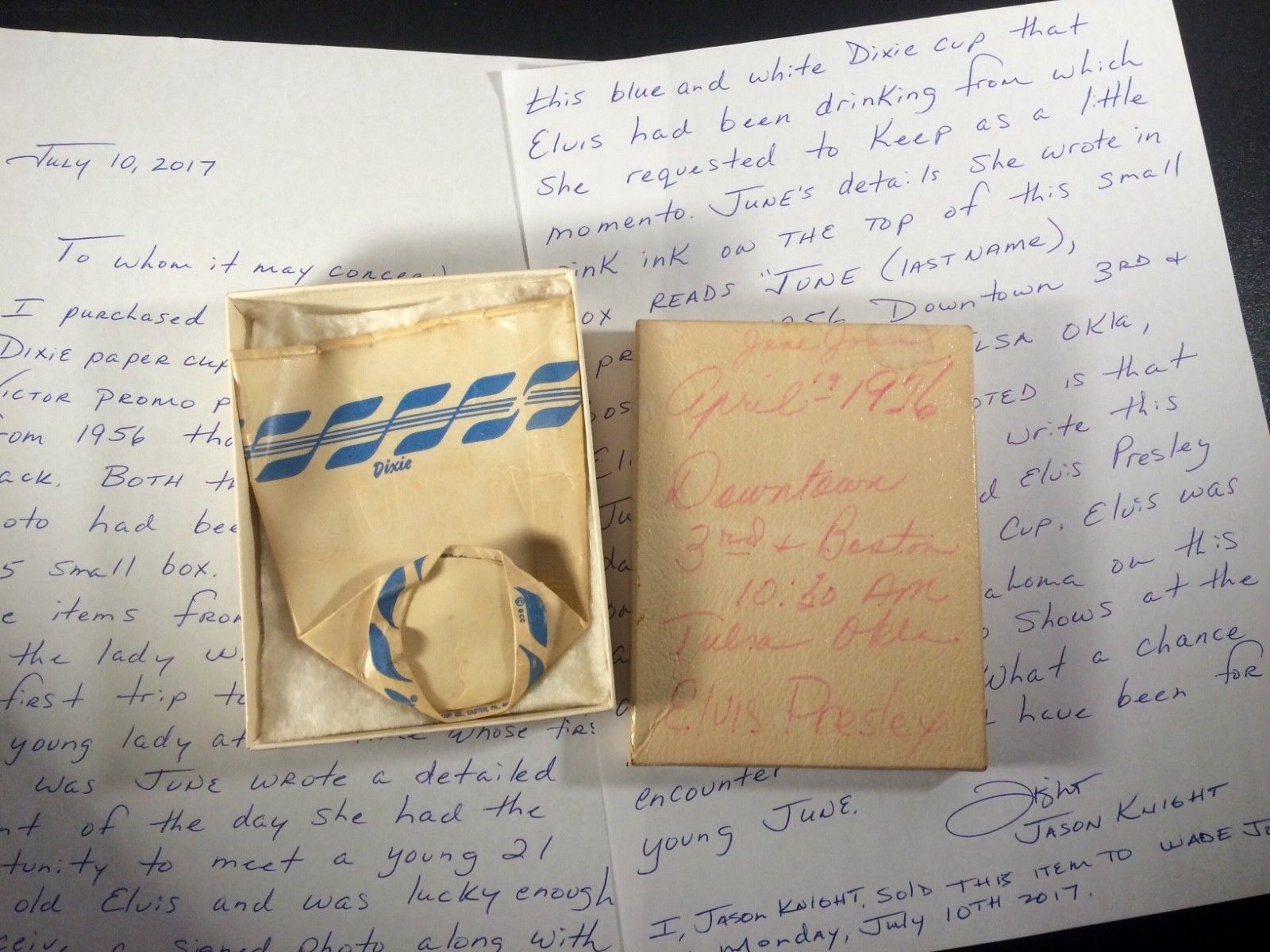 "Presley had performed the night before in Tulsa (18 April 1956). This cup was obtained from Elvis Presley the following morning (19 April) at 10.45am after he left his hotel.
"He ate and went shopping that morning before heading to Oklahoma City for his concert there later that night. (sic)"
> The Story of... 'Always on My Mind' by Elvis Presley
The cup also has a letter of authenticity and a notebook full of "research", which has been collected over the years connected to the events surrounding the cup.
The cup is owned by a lady named June, who has kept it in a box alongside an autographed picture of Elvis since 1956.
Last year, divorce papers signed by Elvis and his ex-wife Priscilla sold for £20,000 at the Henry Aldridge Auctioneers in Devizes.