Frankie Goes To Hollywood to reunite for Eurovision Song Contest
26 April 2023, 13:47 | Updated: 26 April 2023, 13:49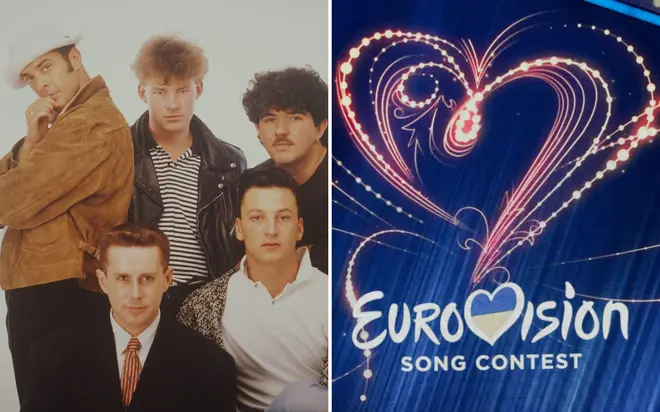 The 2023 Eurovision Song Contest is nearly here.
Nowadays, the competition which features Europe's biggest and most flamboyant music stars is one of pop music's most highly anticipated annual events.
And what proves it is the bidding war that ensued between cities when it was revealed the United Kingdom would be hosting the 2023 event.
Ukraine came first back in 2022, but because of the ongoing war they're unable to host this year's Eurovision competition, so it's coming to British shores.
Numerous cities across the country put their hat in the ring to host, before it was whittled down to a two-horse race between Glasgow and Liverpool, before it was finally revealed that Liverpool, the home of The Beatles, was the winner.
Now they're pulling out the stops for the big occasion by reuniting one of the city's most beloved acts after two decades apart: Frankie Goes To Hollywood.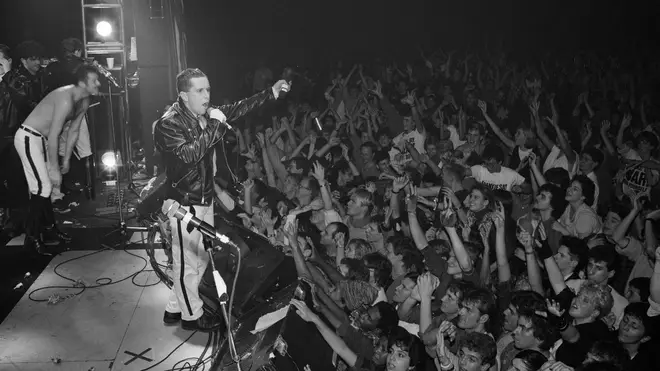 The iconic 80s synth-pop group, made up of band members Holly Johnson, Paul Rutherford, Mark O'Toole, Brian Nash and Peter Gill, were asked to perform at the competition in their home town.
Rumours of the booking first emerged in The Sun, and they've now confirmed that they will appear.
"Frankie Goes To Eurovision 🎉" said frontman Holly Johnson on Instagram.
"To celebrate the UK hosting the @eurovision song contest for Ukraine in our hometown of Liverpool, I'm happy to announce that Frankie Goes To Hollywood will reunite to perform at the opening concert of this very special event."
Frankie Goes To Hollywood's original lineup hasn't performed together for two decades, although they reformed without Holly and Brian for a few concerts in 2004 and 2005.
The reunion means the pop trailblazers - who achieved three number-ones with their debut three singles - are getting set to perform for the first time together in 20 years, and the first time with their proper lineup since way back in 1987.
It'll be long overdue for fans of Frankie Goes To Hollywood to hear iconic songs like 'Relax', 'Two Tribes' and 'The Power Of Love'.
Frankie Goes To Hollywood - The Power Of Love
Their reported reunion will come as a huge shock to many fans, as Holly Johnston frequently reiterated his desire never to get the group back together again.
In an interview with Digital Spy in 2014, Holly shrugged off the possibility of a potential reunion saying: "I don't ever say never again, but I just say it's highly unlikely that will ever happen."
"I don't want to dash people's hopes for all eternity, but it's not something I'm interested in whatsoever."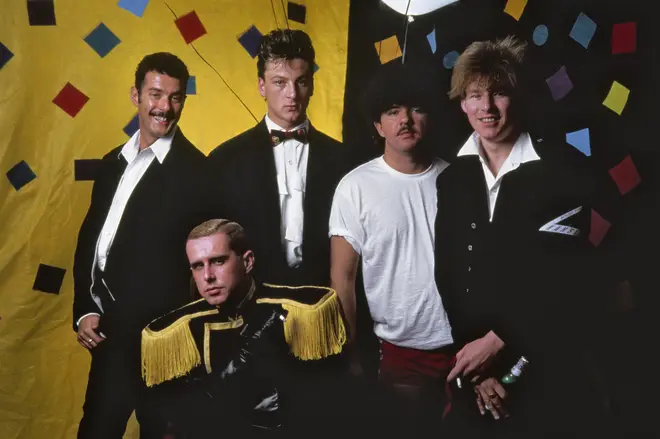 Johnson was upset by a previous attempt by the band to tour under the Frankie name without him.
"That was a ridiculous thing to do. It'll be a long time before I can quite forget that move," he said.
it. It's just unfair on the fans really, they're not getting the proper genuine article."
Hopefully, the synth-pop band's unlikely reunion won't overshadow the UK entry for 2023, which could see us build upon our second-place finish from last year.
Mae Muller - I Wrote A Song | United Kingdom 🇬🇧 | Official Music Video | Eurovision 2023
It was confirmed at the beginning of March that Mae Muller was nominated to represent the UK at the Liverpool Arena in May.
She's set to perform the empowering anthem 'I Wrote A Song' in front of 11,000 lucky fans who secure tickets for the beloved event.
After she was revealed, Muller gushed: "OMG I've been waiting to say that for months, I literally, that has been on my lips and in my brain, in my soul, in my nails."
"I can't believe I've just said that, it's done, it's out there – I've known for like two months, I'm pretty sure, my timeframe is all over the place at the moment."