Who is Italy's 2019 Eurovision entry Mahmood?
18 May 2019, 06:00 | Updated: 18 May 2019, 06:01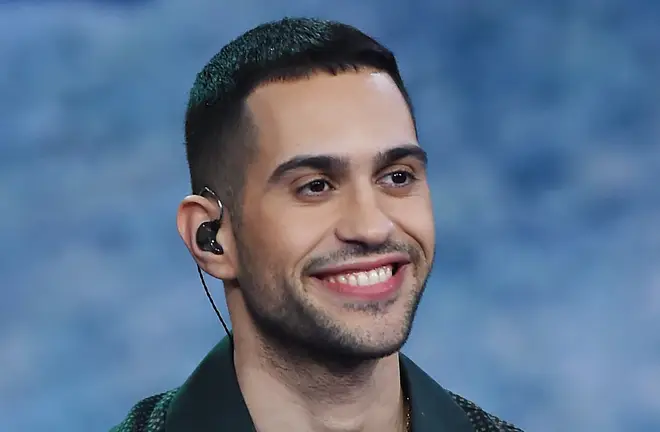 After coming an impressive fifth place in last year's competition, Italy's entry Mahmood is looking to take home the trophy at the 2019 Eurovision Song Contest in Tel Aviv, Israel.
Who is Italy's 2019 Eurovision entry Mahmood?
26-year-old Mahmood - real name Alessandro Mahmoud - joins a long list of this year's Eurovision contestants who found fame on TV talent shows.
Unusually for Mahmood, the young singer was voted out of Italy's X Factor live shows all the way back in 2012 and stayed under the radar until 2019 when his debut album shot to number one in the Italian charts.
The Italian "comeback kid" - who has a huge 600,000 followers on Instagram - had a difficult childhood and his song choice is a powerful ballad reflecting on his unreliable father's relationship with money.
What is Italy's Eurovision 2019 song called?
'Soldi' - meaning 'Money' in Italian - is a moving track written by Mahmood and released as a single from his debut album Gioventù bruciata in February 2019.
The song also includes an sentence in Arabic: "Waladi waladi habibi ta'aleena" ("My son, my son, darling, come over here") - the fourth Eurovision song in the contest's history to have a reference to the language in its lyrics.
Mahmood, who has previously said he doesn't speak Arabic, remembers his "absent" Egyptian father calling him on the phone as a child and included the line to remember that moment in time.
Mahmood - Soldi - Italy 🇮🇹 - Official Music Video - Eurovision 2019
What are the odds of Italy winning Eurovision 2019?
Mahmood is predicted to be placed an impressive eighth place at this year's Eurovision in Tel Aviv on May
According to Eurovision World Mahmood singing 'Soldi' is in with a 4% chance to win the contest.
Head here for full details of all of the Eurovision Song Contest 2019 odds.
Italy came a very impressive fifth place at last year's Eurovision in Lisbon, Portugal with Ermal Meta and Fabrizio Moro singing "Non Mi Avete Fatto Niente."
Despite not having won Eurovision since 1990 Italy have regularly placed well, finishing in the top ten in six of the last eight contests.
Italy was one of only seven countries to be present for the first ever Eurovision in 1956 and is one of the "Big Five" countries that automatically qualify for the final.