Who is Switzerland's 2019 Eurovision entry Luca Hänni?
17 May 2019, 09:37 | Updated: 17 May 2019, 09:46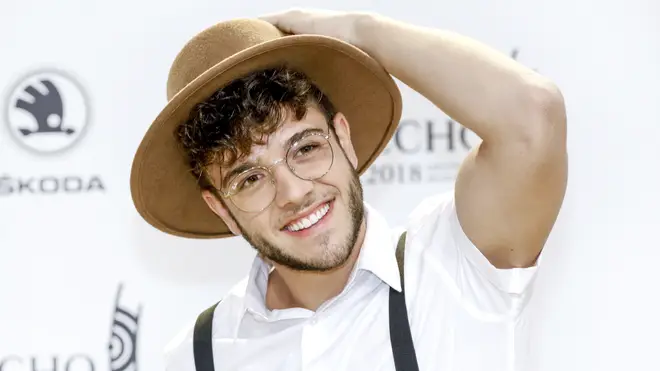 Representing Switzerland at this year's 2019 Eurovision Song Contest, Luca Hänni will be singing "She Got Me" at the competition in Tel Aviv, Israel.
Who is Switzerland's 2019 Eurovision entry Luca Hänni?
Born in Bern, Switzerland on October 8, 1994, 24-year-old Luca taught himself to play the guitar and piano at just nine-years-old.
After training as a bricklayer after leaving school Luca swapped mortar for music, competing on the German version of Pop Idol, Deutschland sucht den Superstar in 2012.
He won the final of the show with a whopping 52.85% of audience votes - becoming the first non-German ever to do so.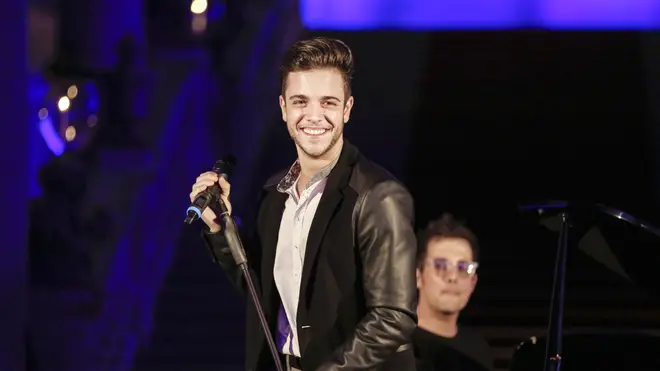 As part of his prize, Luca won 500,000 Euros and a record deal with Universal Music and went on to have number one hit singles in Germany, Austria and Switzerland.
This will be Luca's second visit to Eurovision. At the 2017 contest he was the spokesperson for Switzerland, and read out the voting figures on live TV.
What is Switzerland's Eurovision 2019 song called?
The Swiss Broadcasting Corporation internally picked Luca Hänni to represent their country - unlike having a public singing contest like many countries do.
Switzerland's 2019 Eurovision song is called "She Got Me" and was whittled down from an initial list of thirteen songs.
Switzerland consulted with a team of music producers and artists to choose their final 2019 entry and are hoping they've picked a winner!
Luca Hänni - She Got Me - Switzerland 🇨🇭- Official Music Video - Eurovision 2019
What are the odds of Switzerland winning Eurovision 2019?
Switzerland's Luca Hänni is currently third favourite to win Eurovision 2019 in Tel Aviv, Israel, behind Sergey Lzarev from Russia and Duncan Laurence from the Netherlands.
According to Eurovision World Luca singing 'She Got Me' is in with an 11% chance to win the contest.
Head here for full details of all of the Eurovision Song Contest 2019 odds.
Switzerland came a respectable 13th place in 2018's Eurovision Song Contest with the song 'Stones' performed by Zibbz.
Switzerland have notable wins at Eurovision including the very first contest in 1956 and when Celine Dion represented her country in 1988.
Celine sang 'Ne Partez Pas Sans Moi' ('Don't Leave Without Me') and beat the UK's entry Scott Fitzgerald's 'Go' by just 5 nail-biting points.