Gerry Marsden of Gerry and the Pacemakers now has an actual pacemaker after heart surgery
28 July 2020, 16:40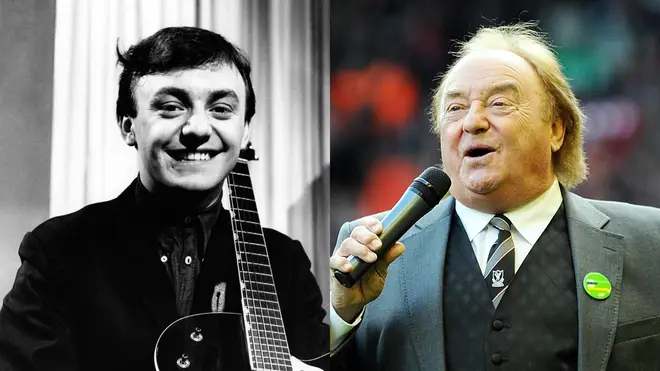 Gerry Marsden has joked that it's not "funny" that his famous band were called Gerry and the Pacemakers, as he now has one himself.
The 'Ferry Cross The Mersey' singer, aged 77, has had two heart operations in the past, including a triple bypass.
When asked by the Telegraph about if it's 'funny' to have a band called the Pacemakers at 77, Gerry replied: "No. I'm wearing one, for Christ's sake."
Gerry found huge fame with his band Gerry and the Pacemakers in 1963, when their first three singles reached number one: 'How Do You Do It?', 'I Like It' and 'You'll Never Walk Alone'.
Marsden has helped raise over £35m for charity over the years, including with the singles he made with other artists after the Bradford City stadium fire in 1985 and after the Hillsborough disaster in 1989.
In 2009, he was given the Freedom of the City of Liverpool for his charitable works for the city and for his contribution to Liverpudlian culture.
Today, Gerry lives on the Wirral, Merseyside, with his wife Pauline.
Gerry & The Pacemakers You'll Never Walk Alone
He also gave advice for young musicians working in the business today, saying: "I think, truly, get out and meet the kids. Meet the people. See what they like, not just what you like to do. That helps. You've got lots of places to go to. Try to perform in as many places – all over the country and other countries, too, if possible.
"I was just 18 when I went to Hamburg with the band. That was great, like an apprenticeship. You'd go on stage at seven o'clock in the evening and come off at two o'clock in the morning. With a 15-minute break. We were kids. It was great fun. I would like kids today to do it. It's just as hard but there's more opportunities. I do think it's possible and worth giving it a chance."
Original bass player Les Chadwick sadly died on Boxing Day last year. Gerry's brother and bandmate Freddie died in 2006, aged 66.