Who sang 'Go Rest High on That Mountain' from Britain's Got Talent?
1 June 2018, 20:55 | Updated: 1 June 2018, 21:23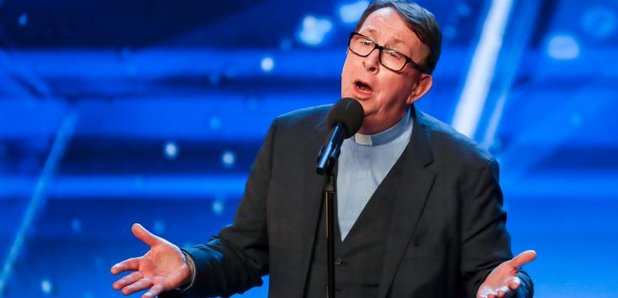 Singing priest Father Ray Kelly wowed tonight's live semi-final on Britain's Got Talent, with a powerful performance.
Kelly sang the tune 'Go Rest High on that Mountain', which you'd be forgiven for not having heard of before. Even the judges including Amanda Holden and Simon Cowell hadn't appeared to have heard it.
Watch the performance below:
So, who sang it first?
'Go Rest High on the Mountain' was originally by country star Vince Gill, and was released in 1995.
The ballad was written following the death of country singer Keith Whitley in 1989. Gill didn't finish the song until a few years later, after his older brother Bob died of a heart attack in 1993.
The song was a huge hit on the country charts in the US, and won two Grammy Awards. However, it is not too well known in the UK.
Gill later performed the song at the funeral of country legend George Jones in 2013.
Kelly himself said that he has performed the song on various occasions, including at funerals. He also said that it helped him cope after his sister's death from cancer.
Watch the original video below: