Who are the highest-earning dead celebrities of 2017?
1 November 2017, 15:28 | Updated: 23 June 2018, 23:55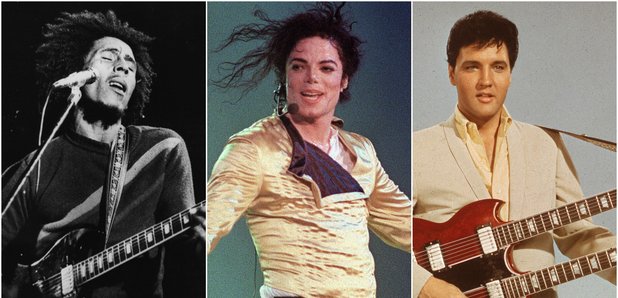 When huge celebrities pass away, it doesn't mean they stop making money. And some make A LOT.
Forbes has published its annual list of the highest-earning celebrities who are no longer with us, and for the fifth year running, Michael Jackson has come out on top.
The singer earned $75 million (£56.5m) over the past year, including income from a new greatest hits album, a Las Vegas Cirque du Soleil show and his stake in EMI's publishing catalogue.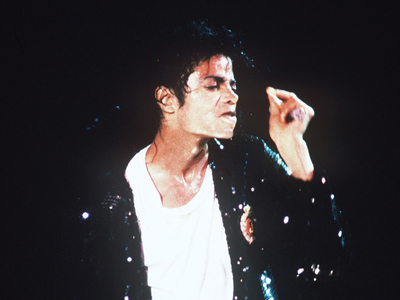 The next musician was Elvis Presley in fourth place with $35m (£26.4m), followed by Bob Marley in fifth with $23m (£17.3m).
Tom Petty, who died last month, is at number six with $20m (£15.1m) earned this year. Prince, John Lennon and David Bowie feature lower down the list.
The full chart is as follows:
1. Michael Jackson, musician, died 2009 : $75million
2. Arnold Palmer, golfer, died 2016: $40million
3. Charles Schulz, cartoonist, died 2000: $38million
4. Elvis Presley, musician, died 1977: $35million
5. Bob Marley, musician, died 1981: $23million
6. Tom Petty, musician, died 2017: $20million
7. Prince, musician, died 2016: $18million
8. Dr. Seuss, author, died 1991: $16million
9. John Lennon, musician, died 1980: $12million
10. Albert Einstein, physicist, died 1955: $10million
11. David Bowie, musician, died 2016: $9.5million
12. Elizabeth Taylor, actress, died 2011: $8million
13. Bettie Paige, model, died 2008: $7.5million