Where are '80s duo Hue and Cry now?
23 January 2020, 12:45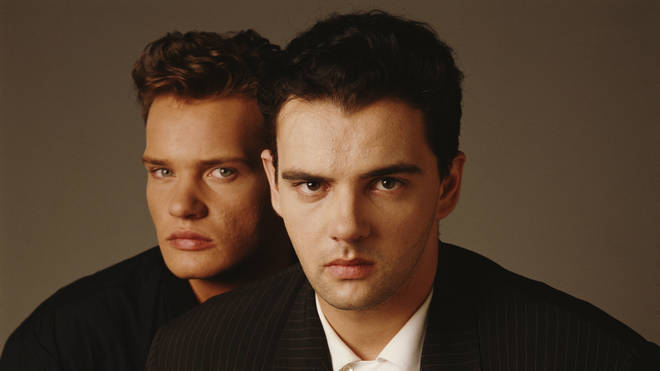 Hue and Cry scored several big hits in the late 1980s with their combination of blue-eyed soul and synthpop.
Consisting of Scottish brothers Pat Kane and Greg Kane, they are best known for their 1987 hit single 'Labour of Love'.
But where are they now and are they still performing?
Who are Hue and Cry and what does their name mean?

Pat and Greg Kane formed Hue and Cry in 1983 after a childhood of loving music together.

They are named after the common law 'hue and cry' which is a process where bystanders are summoned to assist in the capture of a criminal who has been witnessed in the act of committing a crime.

What are their most well known songs?

Their single 'Labour of Love' from debut album Seduced and Abandoned reached number six in the UK charts in 1987.

They also scored top 40 hits with 'Looking for Linda', 'Violently' and a 1993 remix of 'Labour of Love'.

In the 1990s, the brothers experimented in music styles, ranging from folk, country, Latin and jazz.

After their 1999 album Next Move, the brothers concentrated on solo work before reunting for the reality competition Hit Me Baby One More Time in 2005, where they reached the final.

They have continued to make music steadily ever since, with their most recent album being 2017's Pocketful of Stones.

Where are the brothers now?

Hue and Cry continue to perform live, and have several dates on a 2020 tour.

Tickets for the duo's shows can be found here.

Pat Kane has also worked as an arts journalist, and has presented several live discussion shows for Channel 4 and BBC Two. In 1999, he was one of the founding editors of the Sunday Herald newspaper.

Pat was previously married to Joan McAlpine, an SNP Member of the Scottish Parliament. They have two daughters, Grace and Eleanor.