James Arthur is being sued by The Script for copying them on 'Say You Won't Let Go'
22 May 2018, 11:11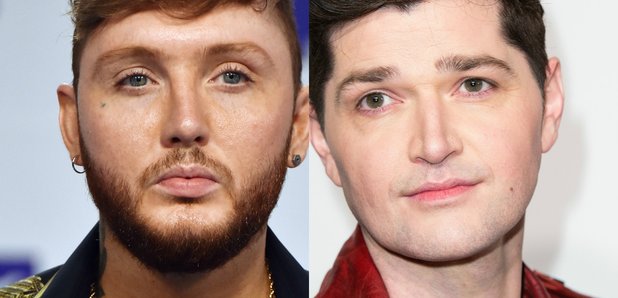 The Script are reportedly suing James Arthur over his huge 2016 single 'Say You Won't Let Go'.
In a civil suit, Richard Busch from law firm King and Ballow, the attorney who also successfully sued Robin Thicke and Pharrell Williams over copying 'Blurred Lines' on behalf of Marvin Gaye's estate, said that James's song infringes on the copyright of The Script's 2008 single 'The Man Who Can't Be Moved'
That song was was written by band members Daniel O'Donoghue and Mark Sheehan, with songwriters Andrew Frampton and Stephen Kipner.
The suit was filed on behalf of The Script yesterday (May 21), and Busch argues that Arthur has made over $20 million (£14.8m) from 'Say You Won't Go'.
The lawsuit also names the song's co-writers, Neil Ormandy and Steve Solomon, as well as Sony/ATV Publishing, Sony Music, Columbia Records, Ultra International Music Publishing, Third Verse Music Publishing and Kobalt Music Publishing.
In a statement posted to Billboard, Busch claims that 'Say You Won't Let Go' acted as a successful comeback for Arthur, whose career had stalled after winning The X Factor in 2012.
"It's widely known Mr Arthur was dropped by his record label for public controversies, which caused a break in his career," Busch said. "It wasn't until the release of Say You Won't Let Go that he achieved worldwide success."
It has also been alleged that Arthur approached The Script's Danny O'Donoghue in 2014, asking if they could collaborate on a song together. However, the request was denied.
Speaking about the supposed similarities in the two songs last year, Arthur said that there was "no case". "It's 2017, there's only seven notes in music," he said. "Every blues song sounds the f***ing same. People get a bit wound up about these things for no reason."