Who is La Toya Jackson? Her age, husband and career revealed
6 March 2019, 16:28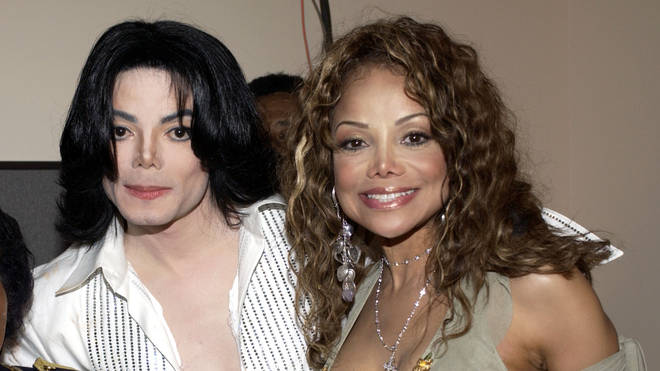 La Toya Jackson is a member of the large Jackson family, and a sister of Michael, Janet and the Jackson 5.
She has caused controversy over the years, but what is she up to now and what music has she released? Here are all the important facts:
Who is La Toya Jackson?

La Toya is an American singer, actress, businesswoman and TV personality.

She is the fifth child of the Jackson family, and first gained recognition on their variety TV series, The Jacksons, between 1976 and 1977.

She later found brief success as a solo artist in the 1980s and 1990s, releasing nine albums over the course of 15 years.

Her most successful songs include 'Heart Don't Lie', 'If You Feel the Funk', 'Bet'cha Gonna Need My Lovin'', 'Hot Potato', 'You're Gonna Get Rocked!' and 'Sexbox'.

Who was La Toya Jackson's husband and why was she exiled from the family?

La Toya with Jack Gordon. Picture: Getty

In 1987, Jack Gordon was hired to co-manage La Toya by her father, Joseph.

He later took over her management completely. Under his management, La Toya's public image became increasingly raunchier.

Her mother Katherine believed that Gordon was distancing La Toya from her family so he could "become the dominating influence in her life." She was also disfellowshipped by the Jehovah's Witnesses, and posed topless for Playboy.

On September 5, 1989, Gordon and Jackson got married. Jackson later claimed she had been forcibly married, with Gordon claiming it was for her own protection against kidnapping by her family.

She apparently tried to run out of the chapel three times, but bodyguard Antonio Rossi grabbed her saying: "There's some things you have to do. Even if you don't want to."

Six months later, La Toya asked Gordon for an annulment. He repeatedly hit her head against the corner of the hotel room table, saying that he would never let her go.

Jackson lost all contact with her family, and wrote an autobiography, La Toya: Growing Up in the Jackson Family, which accused her father of abuse.

The next decade saw Gordon control her with threats and domestic violence. She said: "When he hit me, the first time I was in shock, I just recalled my ear ringing, just ringing so hard."

Her father Joseph said that he believed Gordon brainwashed La Toya and made her fearful of her own family.

After a horrific beating in 1993, Gordon was arrested but released, claiming he beat her in self-defence. Later that year, Gordon arranged a press conference, where he had Jackson read a statement claiming to believe the sex abuse allegations against her younger brother Michael.

Eventually, La Toya phoned brother Randy, who flew to New York to help her escape while Gordon was out. Days later, La Toya filed for divorce and sued Gordon in civil court for years of abuse.

How old is La Toya Jackson?

La Toya Jackson (top) and Janet Jackson in 1977. Picture: Getty

La Toya was born on May 29, 1956. She celebrated her 62nd birthday in 2018.

She was born on her sister Rebbie's sixth birthday in Gary, Indiana. She is the fifth of 10 children born to Joseph Jackson and Katherine Jackson, and the middle female child between Rebbie and Janet.