Leona Lewis surprised with old school friend reunion on The Voice
26 March 2018, 12:24
Leona Lewis didn't expect to be met with an old school buddy when she appeared on The Voice UK this weekend.
As the ITV talent show continued its Knockout round on Sunday (March 24), there was an emotional reunion when guest mentor Leona Lewis met up with a contestant.
Leona was appearing on the show to help out Jennifer Hudson during rehearsals, and Jason Nicholson-Porter and Leona were both shocked when they realised they went to school together when they were very young.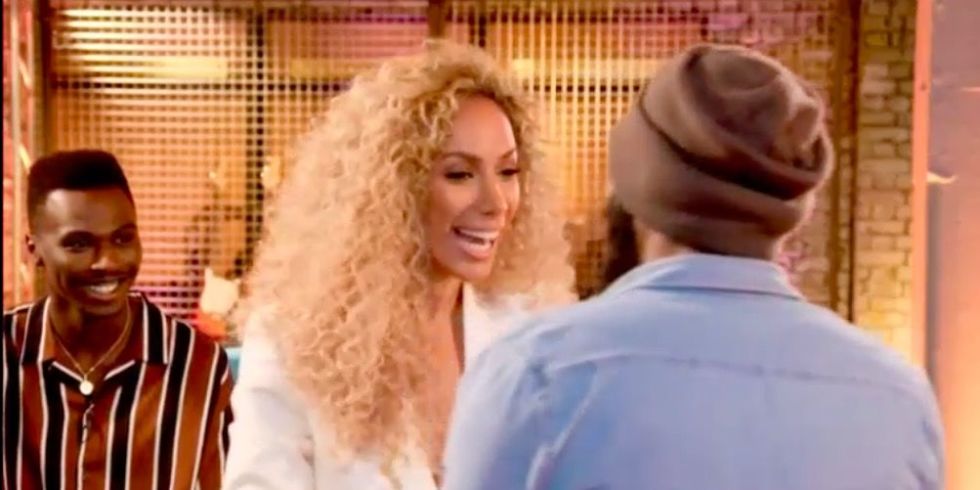 "I haven't seen Jason since we were 12," Leona said after a big hug. "I'm so proud to see him here."
After giving her old friend some helpful advice, Jason covered Mariah Carey and Whitney Houston's 'When You Believe' for the judges.
"You can sing," Olly Murs said, "just a massive amount of applause for that. Your vocal ability is insane."
"There's only one word for this – you are anointed," Jennifer said, referencing his church roots. "It's a very rare special gift, no coincidence that you're on this stage."
Sadly, Jennifer choice to put Belle Voci through to the semi-finals rather than Jason. Let's hope he can use his celebrity pal contacts to get his foot in the door...