Lionel Richie and Ed Sheeran are planning a duet together
1 June 2018, 10:47
Lionel Richie was a deserved winner of a special honour at the Ivor Novellos yesterday (May 31).
The legendary singer was handed the PRS for Music Special International Award for his services to music and songwriting (and rightly so), and while there he apparently struck up a bond with fellow winner Ed Sheeran
While attending the London event, he asked Ed to go in the studio with him and record a track, but it's all down to finding the time.
"The next big project for Lionel is - I shouldn't say too much - but it involves Ed Sheeran," he told The Sun.
"I was a little dumbstruck meeting him tonight. There's Ed over there and he's looking at me and I'm looking at Ed. It's a mutual admiration society.
"The first thing you say is, 'Do you think you might want to . . . ?' And the answer was, 'Of course.' He's on tour and I'm on tour but it will happen."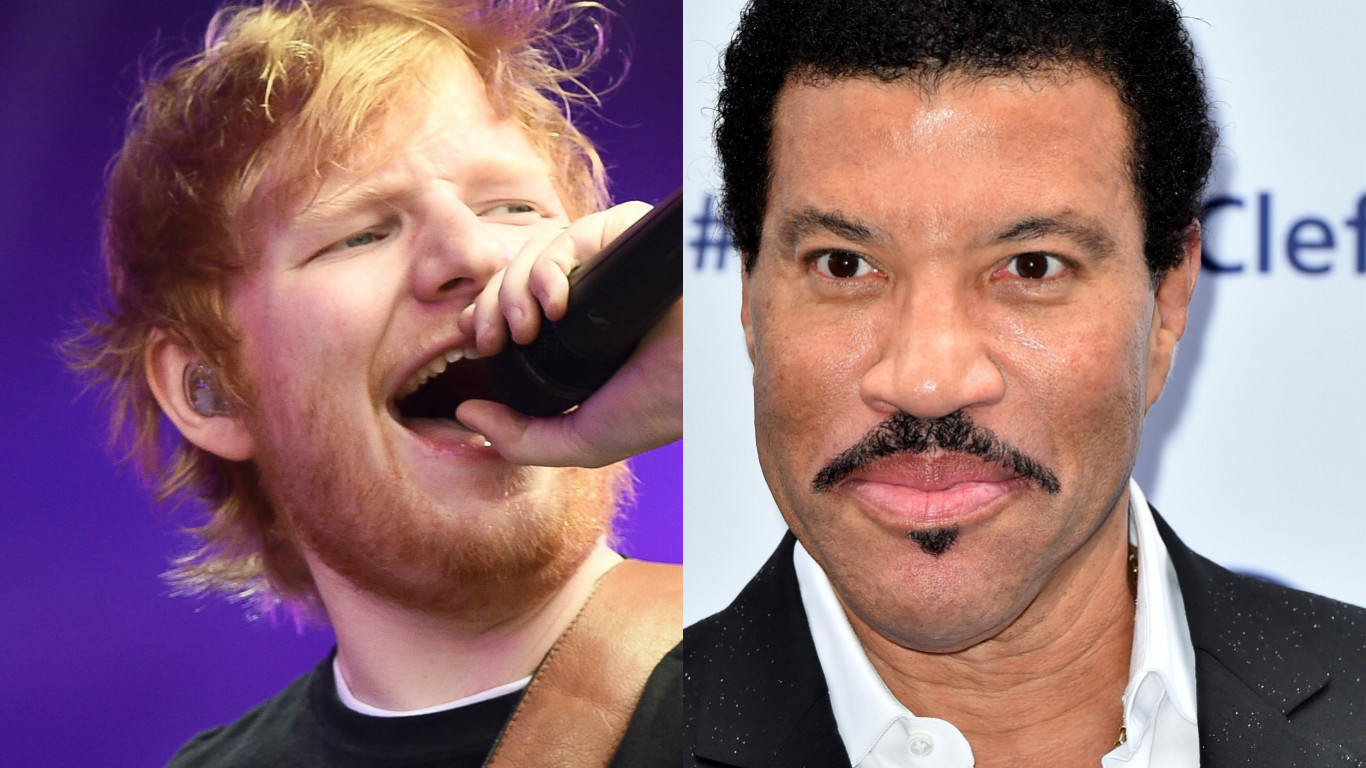 Meanwhile, Lionel Richie also told Smooth that he will find time to celebrate 35 years since his iconic album Can't Slow Down was released in 1983.
"I plan on celebrating it in a very special way," he told us. "I plan on being alive to celebrate it!
"35 years, god that's like it happened yesterday! I'm going to get a bottle of champagne and probably just play it as loud as I can to my next door neighbour so he can get absolutely p*ssed off with me."
He also spoke about the prospect of doing more talent shows after his stint as a judge on American Idol.
"I feel like this is probably my calling," he said. "If you're going to be 200 years in the business, do I write a book? Everybody doesn't read. And because there's so much noise in the world, not too many people are sitting down by the fireside reading.
"But to impart the knowledge by way of an awards show or a talent show, is so much fun. Because I get to give them my advice and counsel, and be write in the money in what I say to them. It's in the now teaching, opposed to over a period of years, it's just fabulous to do."