Who is Mans Zelmerlow? Eurovision star's age, tour, girlfriend Ciara Janson, songs and more facts
15 May 2020, 17:17 | Updated: 15 May 2020, 17:21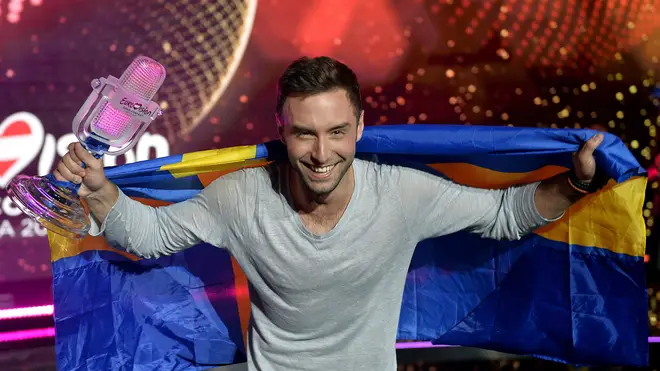 Mans Zelmerlow is one of the most popular Eurovision heroes of all time.
But what is the Swedish superstar's background and who is he dating?
Here are the important facts about Mans Zelmerlow:
Who is Mans Zelmerlow?

Måns Zelmerlöw - Heroes (Sweden) - LIVE at Eurovision 2015 Grand Final

Mans Zelmerlow is a Swedish pop singer and TV presenter.

He first found fame in Idol 2005 in his homeland, finishing fifth. He later won the first season of Let's Dance, and scored a hit with his 2007 song 'Cara Mia'.

Mans eventually represented Sweden in the Eurovision Song Contest 2015 with the song 'Heroes', winning the contest with 365 points.

He and Petra Mede then co-hosted the Eurovision Song Contest 2016, held in Stockholm.

He has released seven studio albums, the most recent of which was 2016's Chameleon.

Mans Zelmerlow age: How old is he?

Mans was born on June 13, 1986. He celebrated his 34th birthday in 2020.

Born in Lund, Mans is the son of Birgitta Sahlén, a professor at Lund University, and surgeon Sven-Olof Zelmerlöw.

Mans Zelmerlow girlfriend: Is he dating anyone?

Between 2008 and 2011, Mans was in a relationship with the Swedish singer and model Marie Serneholt, a former member of the Swedish pop group A-Teens.

In 2016, he began dating English actress Ciara Janson, and they soon announced their engagement.

In May 2018, they announced that Ciara had given birth to their son, Albert.

Ciara is best known for her role as Nicole Owen on Hollyoaks.