Will Matt Cardle appear on X Factor All Stars series? Former champion unsure of new version
27 August 2019, 15:56
Matt Cardle is arguably the most popular X Factor contestant of all time.
Not only was his 2010 series the biggest ever in terms of audience figures (the final was seen by over 17 million people), but he topped every single week of live show votes apart from the first, and even beat One Direction to the title.
So, you'd think he'd be a must-have for the upcoming X Factor: All Stars series. The one-off edition is expected to bring back past X Factor winners and memorable finalists later this year.
We asked Matt what he thought about the show as a whole, and while he didn't fully say yes or no, we reckon that the chances of his appearing are... slim.
"It seems like they're wrapping it up, if you ask me," he told Smooth Radio. "It's one of those things. Maybe give it a rest for a while.
"I say, if you eat spaghetti bolognaise every night, you're going to get sick of it. If you do The X Factor every year, it's going to run its course. Maybe give it a rest for a couple of years, and then bring it back. Give people a chance to miss it."
He continued: "Because it is a great show, and it's done great things for people, myself included. And, you know, it obviously works very, very well. But if you constantly do things over and over and over and over, every year, there will come a time when it starts to wane. And clearly it's waned.
"Good luck with the new version."
Matt also dismissed the chances of him appearing on a future series of Strictly Come Dancing, particular because he doesn't see himself as much of a dancer, despite appearing in a recent stage production of Strictly Ballroom!
"I've never really wanted to do any— I know The X Factor was reality TV. Yes, it was, but it was a singing competition slash popularity competition.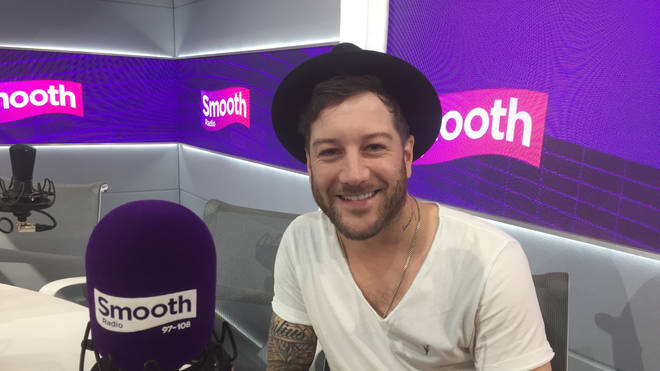 'I wouldn't do any more for no real reason. I've never really been interested in dancing. I don't really think I can – although I shouldn't really say that, having danced in Drew McOnie's choreography for Strictly Ballroom.
"I was given 16 bars of dance, and I walked out of eight of them. So I did eight bars of, you know, something you could loosely call dancing. So in a really convoluted answer: no."
Matt - who has carved himself a successful stage musical career in recent years having also appeared in Memphis and Jesus Christ Superstar - also gave us an update on his next album, including a special EP in time for Christmas.
He said: "We've got singles to go with the latest album. We've got a single coming out in a month or so. But I'm always in the studio.
"I'll be definitely getting back into the studio. I've got an EP coming out this Christmas as well. So there's always stuff going on with the music.
"That's just a constant thing for me, whether it's writing or recording for an upcoming album. That's just a constant. But the shows are the things that's sporadic."