Ed Sheeran pays tribute to ill fan Melody Driscoll, who has died aged 11
4 July 2018, 14:41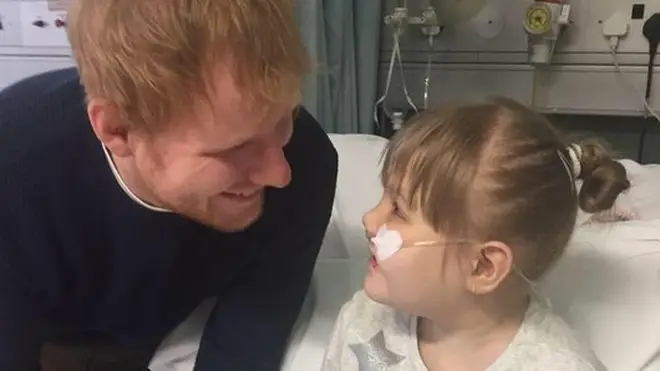 Melody Driscoll, an inspirational schoolgirl from Croydon, has died after a battle with illness at the age of 11.
She suffered from a number medical problems, including Rett Syndrome, which is a rare genetic disorder which causes severe physical and mental disabilities.
Her death was announced today (July 4) on the Melody in Mind Facebook group, which has kept her supporters up to date with her battle.
A post read: "Melody is now at peace with the angels".
Ed Sheeran - who met with Melody and donated a signed guitar to help her parents pay for her pain relief - paid tribute on Instagram.
Ed first met 11-year-old Melody in 2016, and the little girl apparently blew kisses to the singer every time she saw him on TV. He then revisited her at London's O2 Arena at a meet and greet.
Her mum Karina said at the time: "Ed's management phoned in the morning, and I said that she wasn't feeling 100 per cent well but that she had been given the OK by the hospital to attend.
"When we got to the 02 we were allowed to park backstage and I could hear a man on the radio saying 'she's here'. We then went to Ed's room and waited.
"He arrived and for the first five minutes Melody was starstruck. He had to show off his tattoos and then she just smiled, the way the two of them reacted together was just so good to watch."
Melody's health had deteriorated in recent months, and in May she was placed onto life-support after an unsuccessful operation.