Prince's flamboyant shoes are on display at London's V&A museum
25 October 2017, 09:49 | Updated: 6 April 2018, 17:51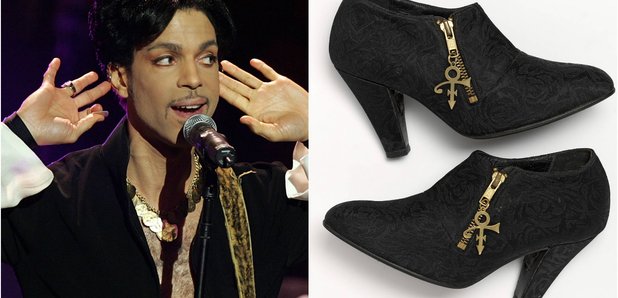 Prince was known for his rather fabulous style choices during his career, and one of the finest items in his wardrobe will go on display in London.
A pair of floral-patterned satin shoes worn by the late superstar have been acquired by the Victoria & Albert Museum.
The venue says that the "exquisitely crafted" shoes perfectly show the imagery and industry of Prince, who died last year at the age of 57.
The zippers have Prince's iconic 'love symbol', the logo which he famously changed his name to in 1993. The boots also have metal braces inserted between the heel and sole, in order to help support his leaps across the stage.
Our latest @V_and_A acquisition for the National Collection of Performing Arts: Shoes designed for & worn by Prince https://t.co/rXsztEc2Bj pic.twitter.com/IW8m7gTl5b

— Simon Sladen (@theatrecurator) October 24, 2017
They went on display on Tuesday at the famous museum, which also features costumes worn by the likes of Sir Elton John, Mick Jagger and The Beatles.
Collection director Geoffrey Marsh said the boots "not only records the dedication of one of the world's great performers but highlights the range of design and craft skills necessary for large stage shows".