Watch the star-studded trailer for the new Quincy Jones documentary 'Quincy'
11 September 2018, 11:56 | Updated: 11 September 2018, 12:06
Not to be confused with the medical maverick detective from the 1970s.
Quincy Jones has shared the trailer for Quincy, an upcoming Netflix documentary, which looks back at the legendary producer's six decades in music.
The 85-year-old artist has earned a huge 79 Grammy Award nominations (winning 27 of them), including a Grammy Legend Award in 1991.
He's worked with the likes Aretha Franklin, Stevie Wonder, Ray Charles, Frank Sinatra, Michael Jackson and Miles Davis among others.
He also provided some of the most well-known film scores, including The Color Purple, The Italian Job and In Cold Blood.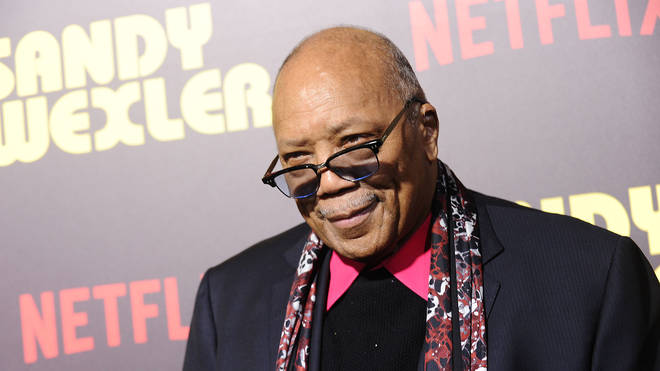 The trailer features appearances from Barack Obama, Will Smith, Oprah Winfrey and Snoop Dogg. Watch the clip above.
Quincy was directed by filmmaker Alan Hicks and Quincy's daughter, Rashida Jones.
The film will also introduce 'Keep Reachin', a new song by Quincy Jones, Mark Ronson and Chaka Khan.
Producers have described the film as giving "an intimate look into the life of icon Quincy Jones" and Jones as having "transcended racial and cultural boundaries – his story is inextricably woven into the fabric of America."
Quincy will be released on Netflix on September 21.