Watch Kate Bush's long-lost video of her cover of Elton John's 'Rocket Man'
26 February 2019, 16:14 | Updated: 27 December 2021, 23:07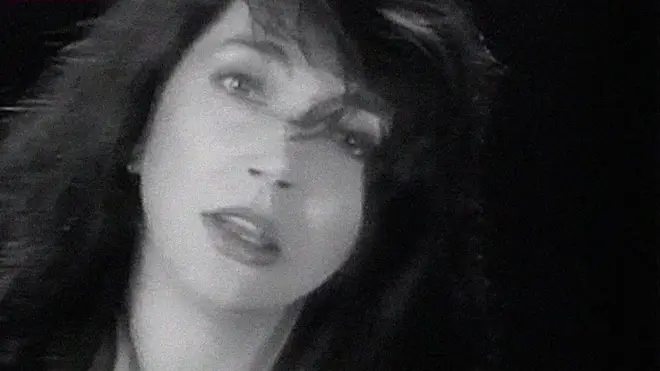 Kate Bush has shared the video of her classic cover of Elton John's 'Rocket Man' for the first time ever.
Kate's version of Elton's iconic track reached number 12 in the charts back in 1991, but her self-directed video has only just been released after all these years.
"I remember buying this when it came out as a single by Elton John," Bush told NME. "I couldn't stop playing it – I loved it so much."
Watch the video below:
Kate Bush - Rocket Man - Official Music Video
"Most artists in the mid seventies played guitar but Elton played piano and I dreamed of being able to play like him.
"Years later, in 1989, Elton and Bernie Taupin were putting together an album called Two Rooms, which was a collection of cover versions of their songs, each featuring a different singer.
"To my delight they asked me to be involved and I chose 'Rocket Man'. They gave me complete creative control and although it was a bit daunting to be let loose on one of my favourite tracks ever, it was really exciting.
"I wanted to make it different from the original and thought it could be fun to turn it into a reggae version. It meant a great deal to me that they chose it to be the first single release from the album."
She continued: "That meant I also had the chance to direct the video which I loved doing – making it a performance video, shot on black and white film, featuring all the musicians and… the Moon!
"Alan Murphy played guitars on the track. He was a truly special musician and a very dear friend. Tragically, he died just before we made the video so he wasn't able to be there with us but you'll see his guitar was placed on an empty chair to show he was there in spirit."
Kate added: "This is the first time this video has officially been released."
The singer-songwriter's version of the Elton classic comes from The Other Sides, a collection of rare tracks that will be released on March 8.