Watch Sam Smith's soulful Carpool Karaoke with James Corden
2 November 2017, 10:16 | Updated: 24 June 2018, 18:14
When it's album promotion time, there's one thing that all singers would love to get involved in... Carpool Karaoke.
Sam Smith is the latest star to join fellow Brit James Corden in the famous singalong, and it's a fun and rather soulful journey.
The 'Too Good at Goodbyes' singer sang some of his biggest hits with James, including 'Stay with Me' and 'I'm Not the Only One'.
Things got a tad emotional when Sam revealed that James was one of the first stars to champion his music.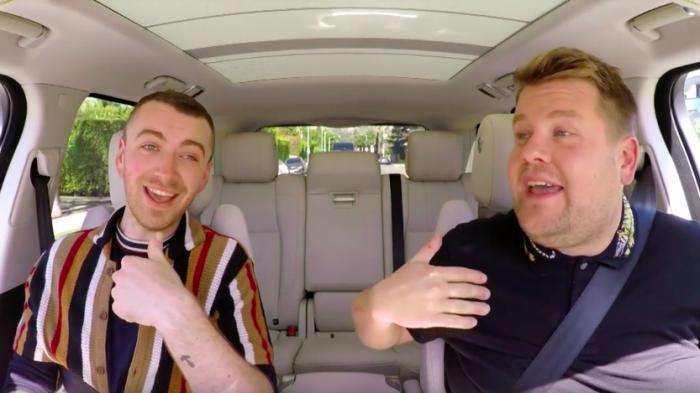 Sam also revealed that his ideal wedding plans, saying: "I want a funeral for my single self before my wedding.
"I'm in a coffin, and there's a PowerPoint presentation about my single life... and then I raise from the coffin, and then everyone takes off their black clothes and they're wearing white. And then the wedding begins."
Fair enough!