Introducing Smooth's All Time Top 500 Hour
3 January 2018, 14:30 | Updated: 3 January 2018, 14:32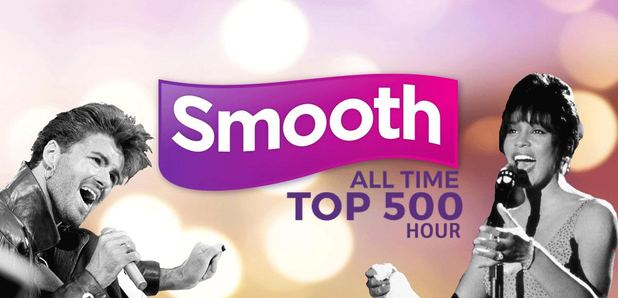 Smooth listeners voted for George Michael's classic 'Careless Whisper' as their favourite song in the All Time Top 500 for 2017.
And now, ahead of this year's poll, Smooth are introducing a new daily feature that will include a whole hour of your very favourite songs.
Smooth's All Time Top 500 Hour will air each weekday at 9am to 10am, and will feature a selection of songs which finished in the chart last year, including a few gems you may not have heard for a while.
The poll will return for 2018 in the spring, so keep checking back at SmoothRadio.com for more info on how and when you can vote.
But for now, start your day in the best way possible with Smooth's All Time Top 500 Hour at 9am on Mondays to Fridays.
You can also check out the entire Top 500 from last year right here.