Taylor Swift unveils excellent new song 'Christmas Tree Farm' with cute home videos
6 December 2019, 10:07 | Updated: 16 November 2022, 15:29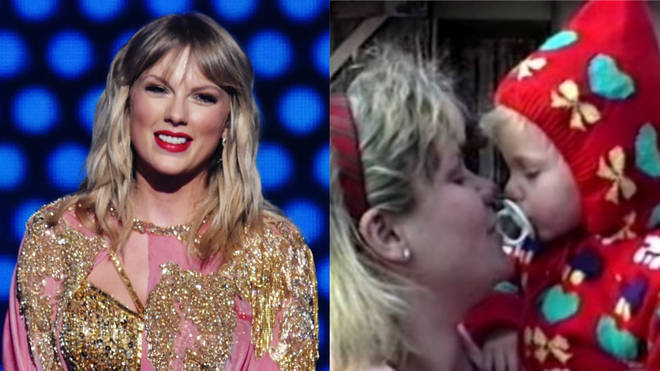 Taylor Swift has made us feel very festive indeed with her brand new song 'Christmas Tree Farm'.
The new track has echoes of 'All I Want for Christmas is You', as she sings "My heart is a Christmas tree farm where the people would come to dance under sparkles and lights."
The song is accompanied with an adorable music video, featuring footage of baby Taylor at Christmas with her family. We see her in a sled, writing a letter to Santa, playing in the snow, and opening her presents, one of which just so happens to be her first guitar.
Watch the video below:
Speaking about the song, Taylor tweeted: "I actually did grow up on a Christmas tree farm. In a gingerbread house, deep within the yummy gummy gumdrop forest. Where, funnily enough, this song is their national anthem."
Taylor has previously covered Christmas songs in the past, including her festive 2007 EP The Taylor Swift Holiday Collection, but this is one of the first original festive songs in her collection.
Meanwhile, rumours are circulating that Taylor will headline Glastonbury for the first time next year. She is currently leading the bookmakers' odds for a headlining slot at Glastonbury's 50th anniversary in 2020.