The Overtones unveil new member Jay James in band shakeup
1 July 2019, 17:39 | Updated: 1 July 2019, 17:42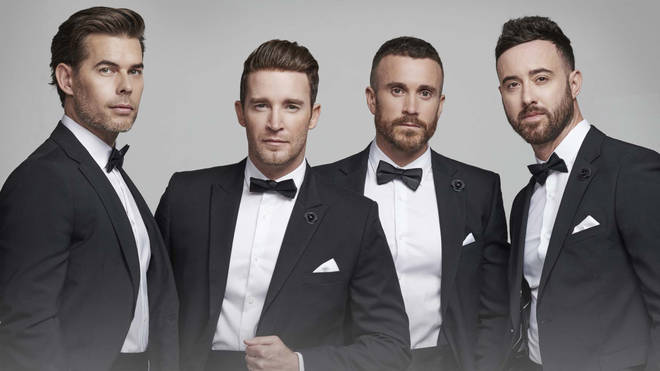 The Overtones have unveiled brand new band member Jay James, adding the singer to their line-up following the departure of Lockie Chapman earlier this year.
Excited to welcome him into the group, TV fans will already recognise Jay from The X Factor.
The Welsh singer from Saundersfoot placed eighth in Series 11 of the ITV talent competition.
The news coincides with the announcement The Overtones will be heading on a 13-date Christmas Party tour of the UK.
Jay will join fellow vocal harmony members Darren Everest, Mike Crawshaw and Mark Franks.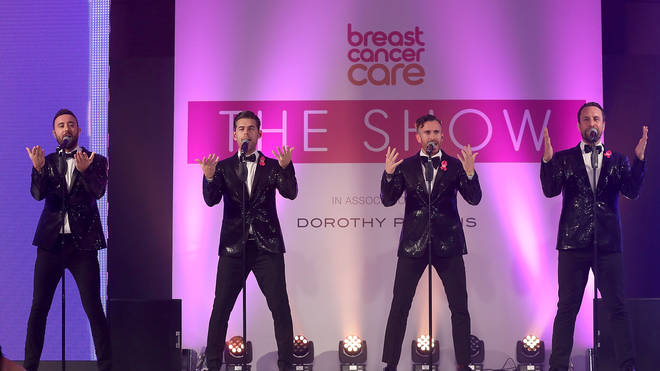 Darren said: "We met Jay nine years ago when we all performed on the charity record 'Songs To Save A Life' for The Samaritans, and our paths continuously crossed over the years.
"When we thought about a new member joining the band he was the first, and only, name that came to mind.
"Everything about Jay says 'Overtone'. He has a classic style and is inspired by the same great artists as we all are."
He added: "Jay has fitted in seamlessly and we can't wait to push on and get to work."
Jay revealed joining the band has been "absolute magic" ahead of his first tour with the group.
The 33-year-old said: "I've known the boys and been a fan for many years now and it has always been clear what they were all about - making great, timeless music, putting on incredible shows and enjoying life!
"Over the years that has never changed. I've been blessed to support them on a number of occasions, and I've witnessed the joy they bring and felt the warmth of some of the best fans I've ever met.
"To now join the group is absolute magic and I cannot wait to stand beside Darren, Mike and Mark in creating some more brilliant nights and continuing to make people smile, sing and dance for many moons to come."
Jay joins the band just over a year following the passing of former lead band member Timmy Matley.