What is the 30 Day Song Challenge?
26 March 2020, 14:21 | Updated: 3 April 2020, 13:53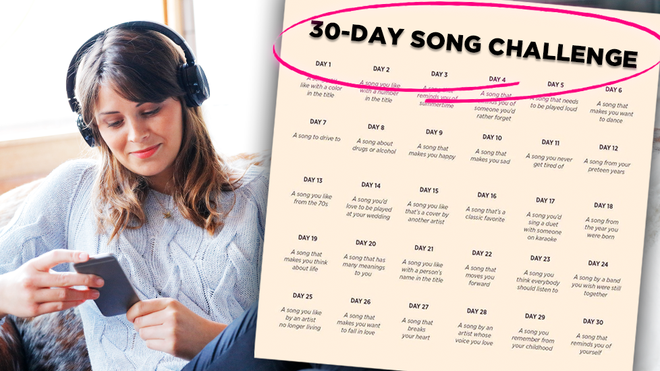 A new challenge is sweeping social media including Instagram, but what is the 30 Day Song Challenge. Here's your handy explainer.
With people around the world on lockdown due to the coronavirus pandemic, we're all looking for ways to stay entertained and for our brains to be engaged.
This has led to many people getting involved in various online trends and memes, and one particular game is doing the rounds: the 30 Day Song Challenge.
So, what is it?
Social media users are sharing one song per day for 30 days, which is likely to be the time a lot of us will be asked to stay at home (at least).
Each song corresponds to a viral image instructing everyone about the theme for each day.
The themes range from 'a song with a colour in the title' to 'a song with a number in the title'.
Not only does it get people thinking about their favourite songs, but it also provides an insight into our musical tastes and allows others to discover new music.
If you want to get involved, start now using the #30DaySongChallenge hashtag!