Neil Young Disallows Trump Song
18 June 2015, 10:41 | Updated: 2 November 2017, 15:29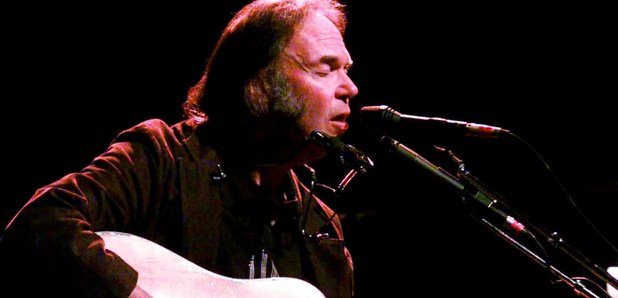 Neil Young has issued a statement not authorising presidential candidate Donald Trump to use Rockin' In The Free World.
Trump, the billionaire businessman, used the song in his presidential run announcement. Young, an ardent environmentalist, said in his statement:
"Yesterday my song 'Rockin in the Free World' was used in a announcement for a U.S. presidential candidate without my permission...
"Donald Trump was not authorized to use 'Rockin' In The Free World' in his presidential candidacy announcement. Neil Young, a Canadian citizen, is a supporter of Bernie Sanders for President of the United States of America.
"I am Canadian and I don't vote in the United States, but more importantly I don't like the current political system in the USA and some other countries. Increasingly Democracy has been hijacked by corporate interests. The money needed to run for office, the money spent on lobbying by special interests, the ever increasing economic disparity and the well funded legislative decisions all favor corporate interests over the people's."
Strong words from the Heart of Gold singer, and Trump's people responded with the following statement:
"Through a license agreement with ASCAP, Mr. Trump's campaign paid for and obtained the legal right to use Neil Young's recording of 'Rockin' in the Free World' at [Tuesday's] event.

"Never the less, we won't be using it again - there are plenty of songs to choose from. Despite Neil's differing political views, Mr. Trump likes Neil very much."
Watch Rockin' In The Free World here: