Neil Young To Release New Album In November
26 September 2014, 11:31 | Updated: 2 November 2017, 15:29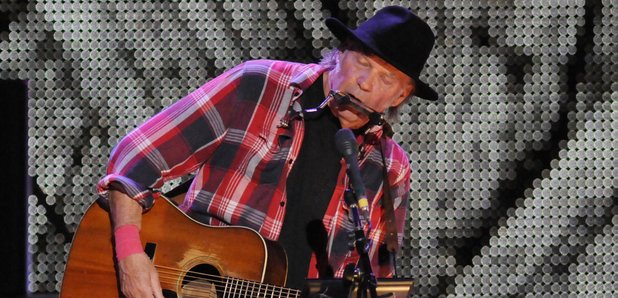 Neil Young's second album this year, 'Storeytone', features a 92-piece orchestra
Neil Young shows no sign of slowing down as the iconic rocker is set to release his 35th studio album this November.
'Storeytone', his second album of 2014, not only features new songs penned by the 68-year-old but a huge 92-piece orchestra and a choir – a stark departure from his March release 'A Letter Home' which was recorded in Jack White's tiny vintage booth in Nashville.
It is thought to include his pro-environment song 'Who's Gonna Stand Up', released recently to coincide with the People's Climate Marches.
Young talked to Billboard earlier this year about his plans for the upcoming album: "I'd like to make a record with a full-blown orchestra, live - a mono recording with one mic.
"I want to do something like that where we really record what happened, with one point of view and the musicians moved closer and farther away, the way it was done in the past. To me that's a challenge and it's a sound that's unbelievable, and you can't get it any other way."