Neil Young performs at LA charity gig
28 April 2015, 13:00 | Updated: 2 November 2017, 15:29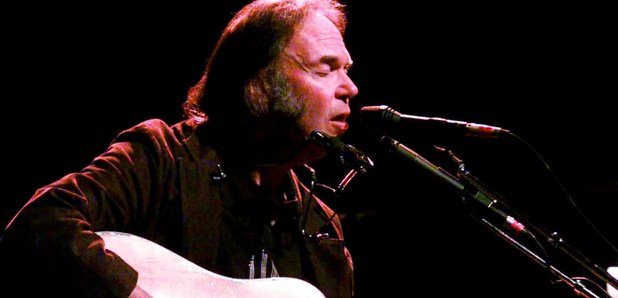 Neil Young and Stephen Stills performed a nine-song set together for the first time in two years at an autism benefit concert.
The duo who were once bandmates in the 60s group Buffalo Springfield reunited on stage at the annual Light Up the Blues Concert, an evening of music to benefit Autism Speaks at the Pantages Theatre in Hollywood, CA.
The setlist drew on their joint musical history, rolling through classics such as 'Long May You Run' and 'Human Highway', as well as newer material from both parties.
Young recently appeared onstage in New York to discuss his new album - the Monsanto Years, recorded with Lukas and Micah Nelson. Due for release on 16 June 2015, the album will be followed by a tour around the States.
Stills will also be rejoining his Crobsy, Still and Nash bandmates when they resume their U.S. spring tour on April 29 in Lincoln, Nebraska.
Watch Neil Young and Stephen Stills perform 'Long May You Run' below: