Neil Young Pulls Music From Streaming
17 July 2015, 11:09 | Updated: 2 November 2017, 15:29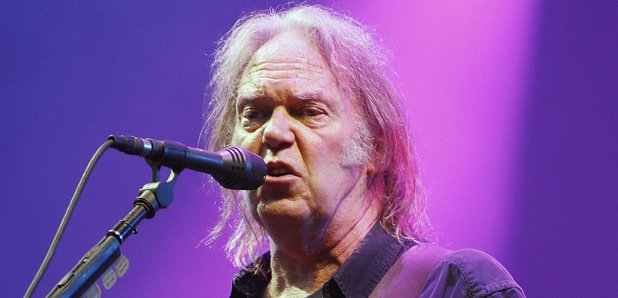 Neil Young has stopped his entire back catalogue from being streamed on any services, claiming bad quality.
Young has angered and upset many fans by the move, but posted a message on his official Facebook page slating streaming's sound quality and stating that even AM radio is better on the ear: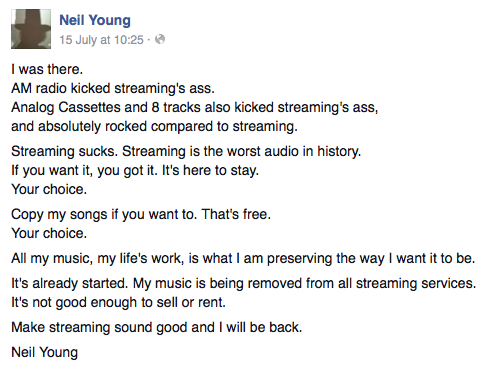 He has stated also in a previous post that it's not about the money, even though he doesn't feel his share of the percentages is fair. However, fans have responded not entirely happily to Young' sentiments:
"I agree streaming sucks but why punish your fans who want to listen to your amazing music from all the convenient streaming platforms?" said one.
Whilst another stated:
"Unky Neil is losing it. How is AM Radio or cassette possibly better a format than Streaming?"
And one insightful user told Neil:
"Kids don't care about sound quality. They're listening to music on ear buds, computer speakers and phones. All you're doing is making sure you[r] music is not heard by younger generations."
Whether right or wrong, users won't be able to hear any of Young's music on streaming services from now on. Although some more cynically minded critics have claimed it may be a reaction to album sales that haven't seen peaks of success in recent years.