Tom Jones Announces Brand New Album
3 September 2015, 09:38 | Updated: 2 November 2017, 15:29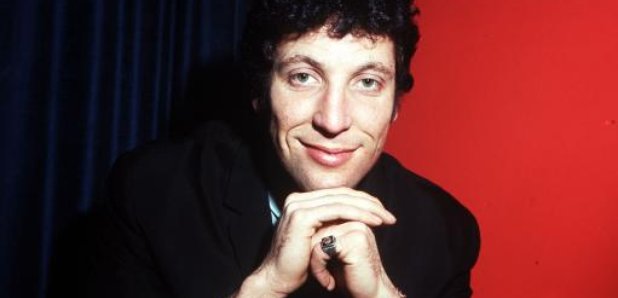 Sir Tom announces a brand new album of songs that have impacted him throughout his career.
He may have been axed from BBC show 'The Voice' last month but it's onwards and upwards for Sir Tom as he returns with a new album 'Long Lost Suitcase' on October 9th.
The musical release is the third album in a trilogy, following on from albums 'Praise & Blame' released in 2010 and 'Spirit In The Room' released in 2012.
Always keen to try something new, the latest album is an accompaniment to Sir Tom's autobiography 'Over The Top And Back' which will be released on October 8th. Some of the chapter titles in the book take a song name from the album.
The song selection on the album are all tracks that have impacted Tom throughout his long career. We can look forward to songs by Willie Nelson, Rolling Stones and Hank Williams.
Here's the full track listing:
1. Opportunity To Cry (Willie Nelson)
2. Honey, Honey (The Milk Carton Kids)
3. Take My Love (I Want To Give It) (Little Willie John)
4. Bring It Home (Sonny Boy Williamson)
5. Everybody Loves A Train (Los Lobos)
6. Elvis Presley Blues - (Gillian Welch)
7. He Was A Friend Of Mine (Dave Van Ronk)
8. Factory Girl (Rolling Stones)
9. I Wish You Would (Billy Boy Arnold)
10. Til My Back Ain't Got No Bone (Eddie Floyd / Alvertis Isbell)
11. Why Don't You Love Me Like You Used To Do (Hank Williams)
12. Tomorrow Night (Lonnie Johnson)
13. Raise A Ruckus (Jesse Fuller)
We can't wait to hear it!