Nile Rodgers Announces New Track I'll Be There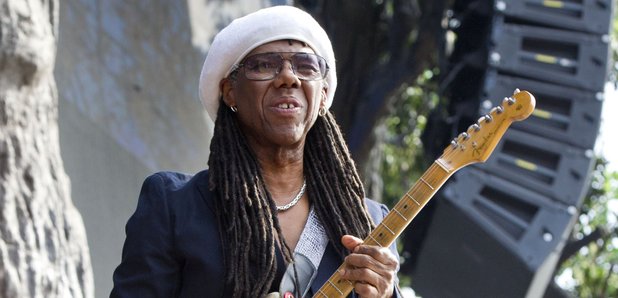 The songwriting legend is to release new music in 2015.
Writing on his blog, Nile Rodgers has revealed plans to release new music in 2015. Leading track (and the only one Rodgers names) I'll Be There will be a tribute to Chic's Bernard Edwards. Rodgers found Edwards dead in 1996 in a Tokyo hotel room.
I'll Be There is based on an old Chic demo called Love Someone Today. Nile said that "these recently-found lost tapes gives me the opportunity to play with my bandmates, who've passed away, again."

Rodgers went on to talk about the release of the track. "I'm releasing the new record on March 20, 2015... on the vernal equinox. There will be a lot going on in the heavens that day, along with the total solar eclipse. The name of the song is "I'll Be There." The reason is: after I found Bernard's body, I said to him "Now, I can be there for you in death, the way you were There For Me in Life.""

It's been a busy year for Nile, where he won countless awards and closed Bestival on the Isle Of Wight in September.
Watch the video for Chic's Le Freak below.
Listen to 'I'll Be There' now: