Nile Rodgers Beats Cancer: "I'm All Clear Again"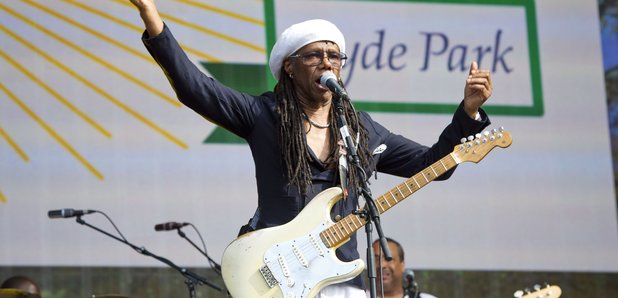 Fantastic news - Nile Rodgers has confirmed that he is cancer-free.
The Chic frontman and Daft Punk collaborator has been suffering from prostate cancer since being diagnosed with the disease in 2010.
He announced that he was free of cancer in March 2011 but has battled the disease again recently.
The 60-year-old took to Twitter yesterday (July 29) to announce the news directly from the examination room, posting a picture of the room and tweeted: "Instead of showing gross internal video I'll show my doctor's fly examination room. I'M ALL CLEAR AGAIN!"
Whilst battling cancer, Rodgers has continued to work and has made numerous festival appearances this summer, including a set at Glastonbury and an appearance at Lovebox festival.
Watch Chic and Nile Rodgers perform 'Good Times' at Glastonbury 2013 below: